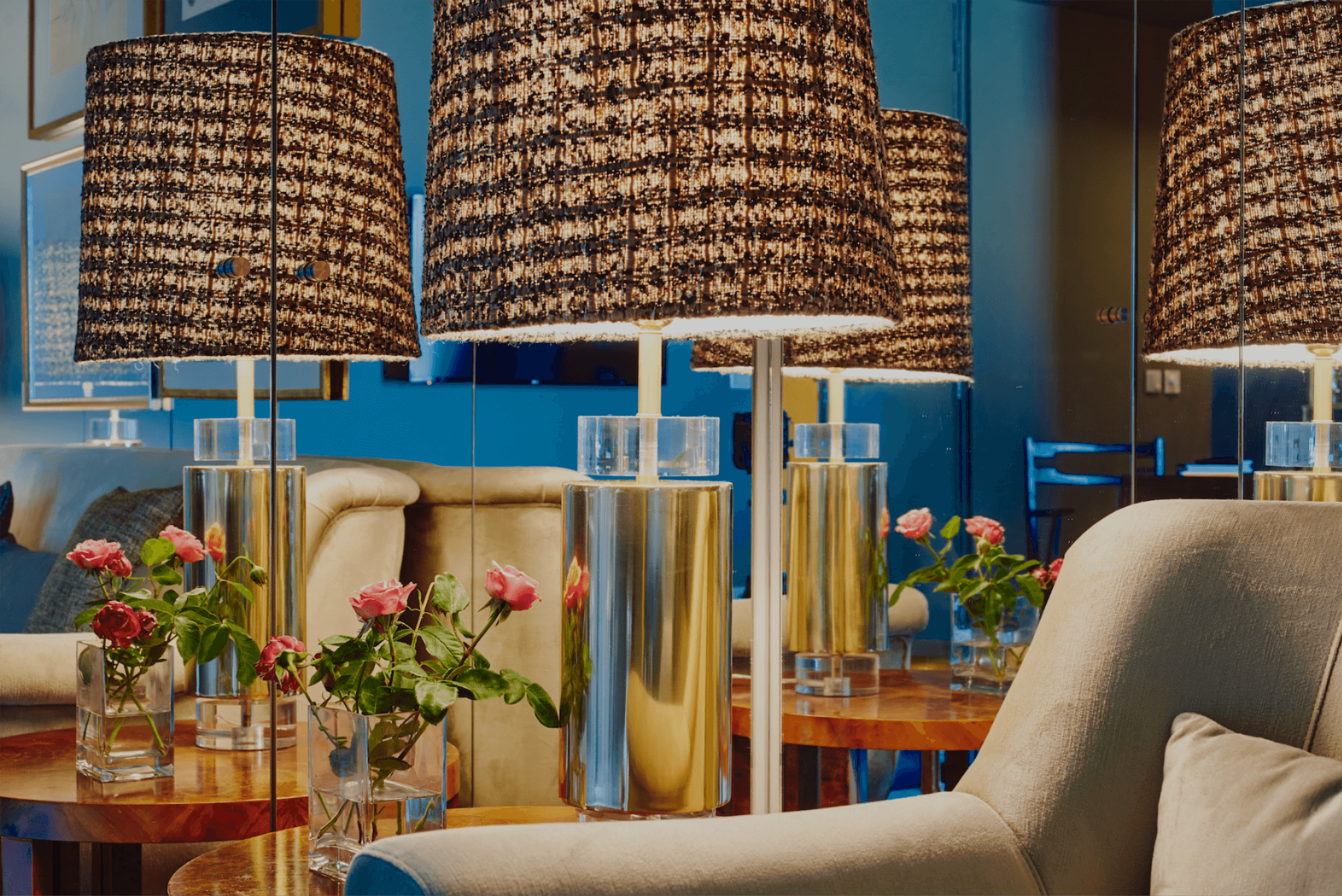 Carmo's Boutique Hotel is located at Ponte de Lima,
the oldest town in Portugal, the heart of the Minho's Region,
40 min. from Porto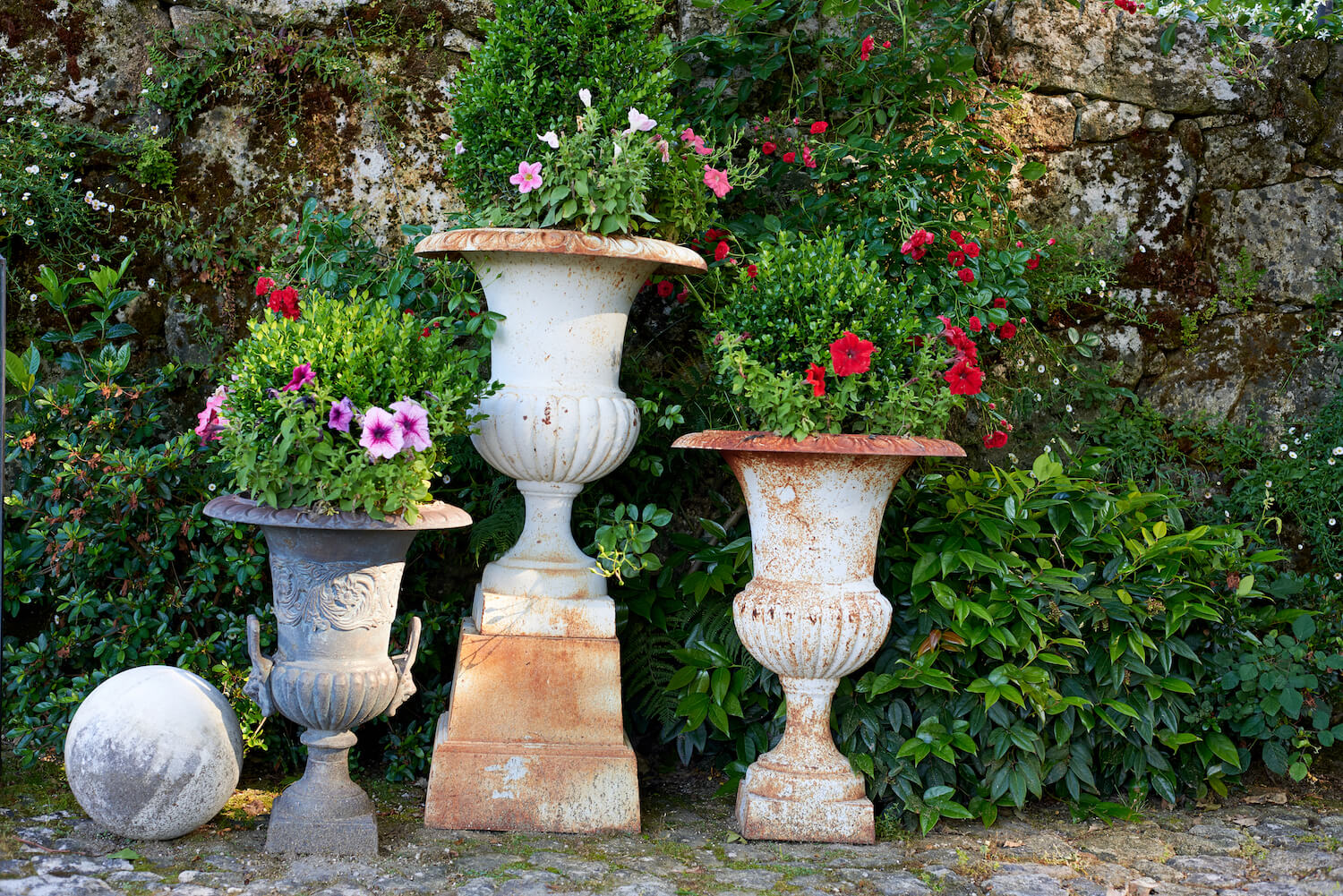 The hotel distinguishes itself on tradition, history,
exquisitely and respect for Environment.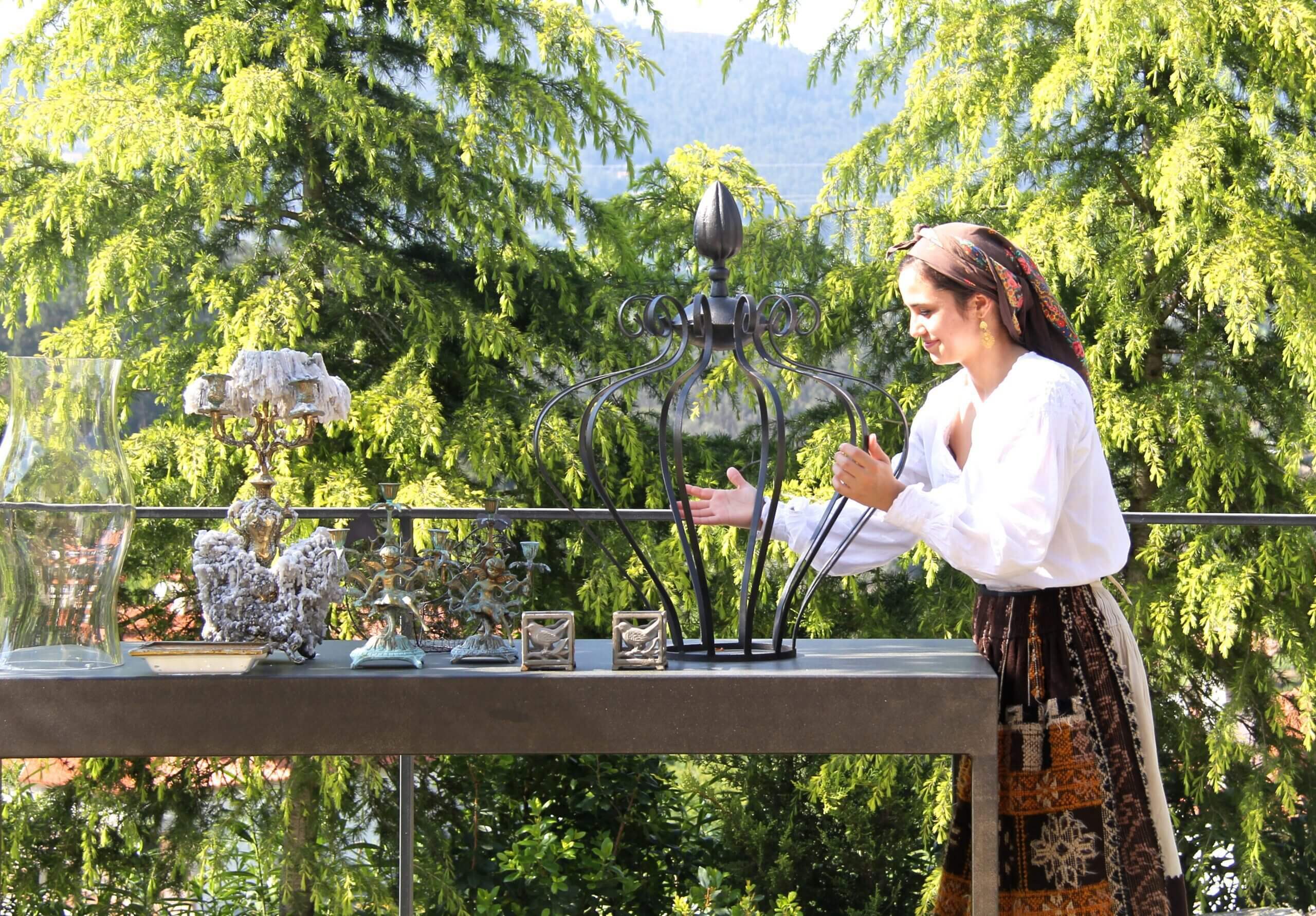 Porto and Northern Portugal,
a land rich in Tradition and Humanity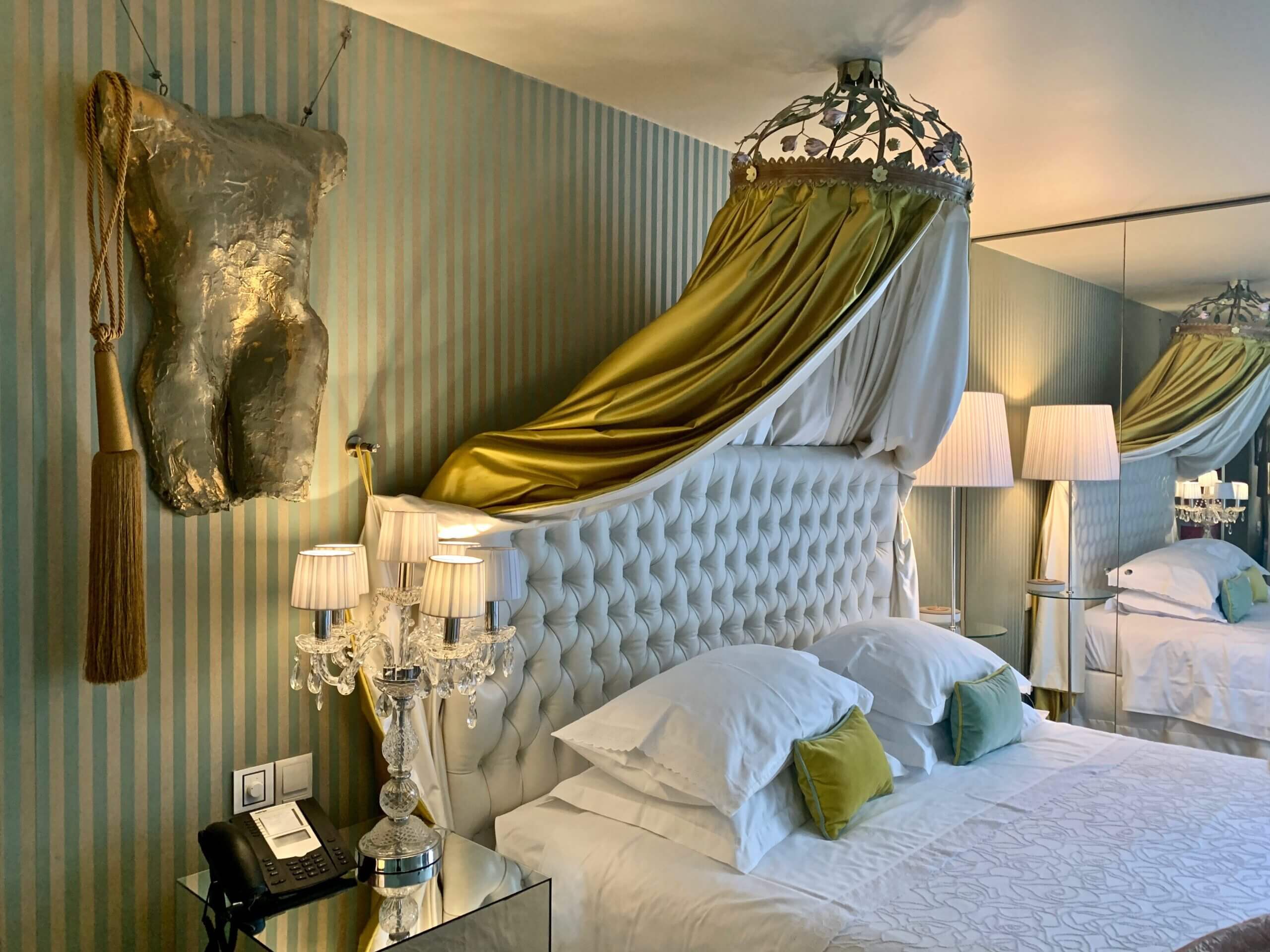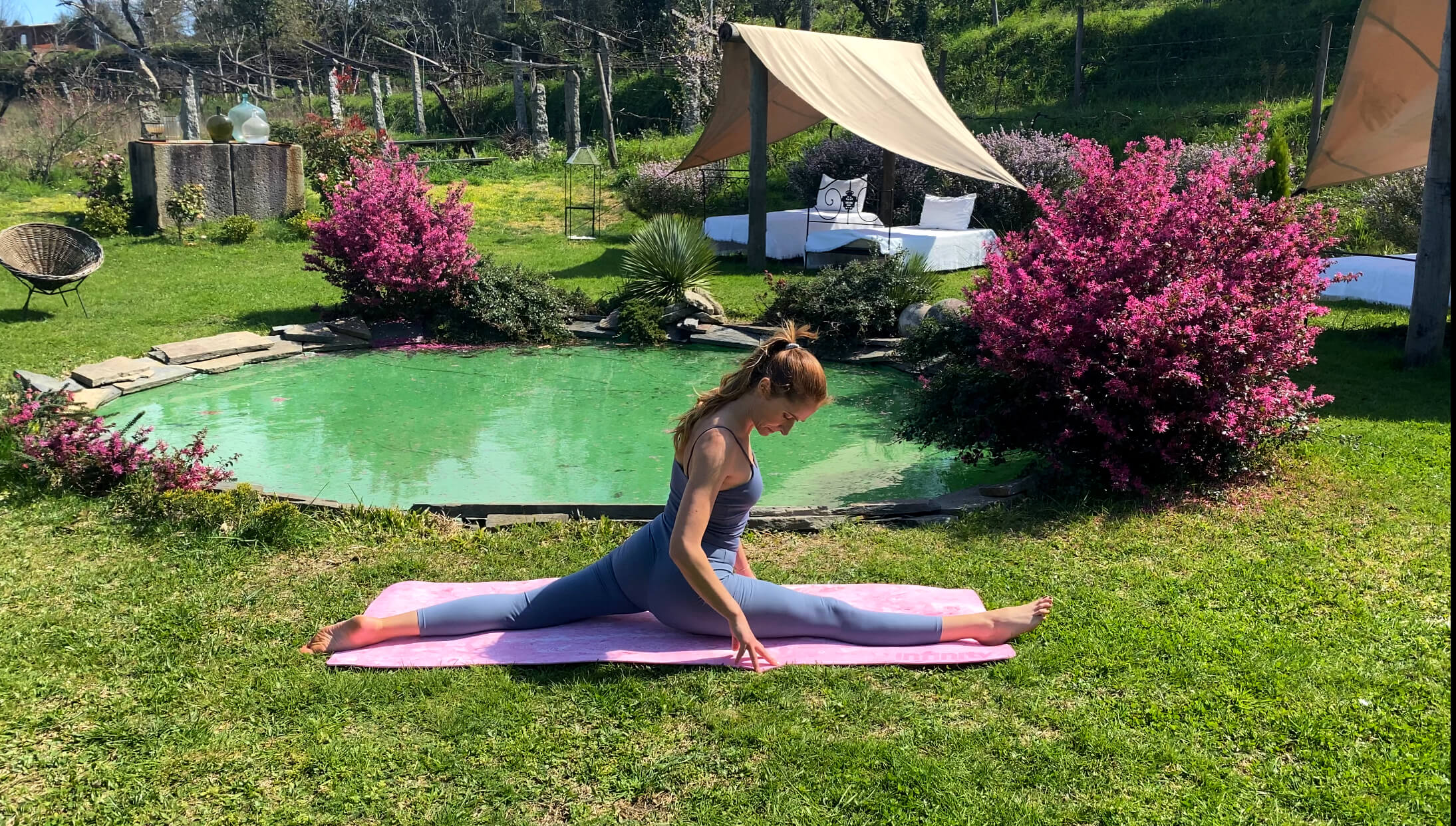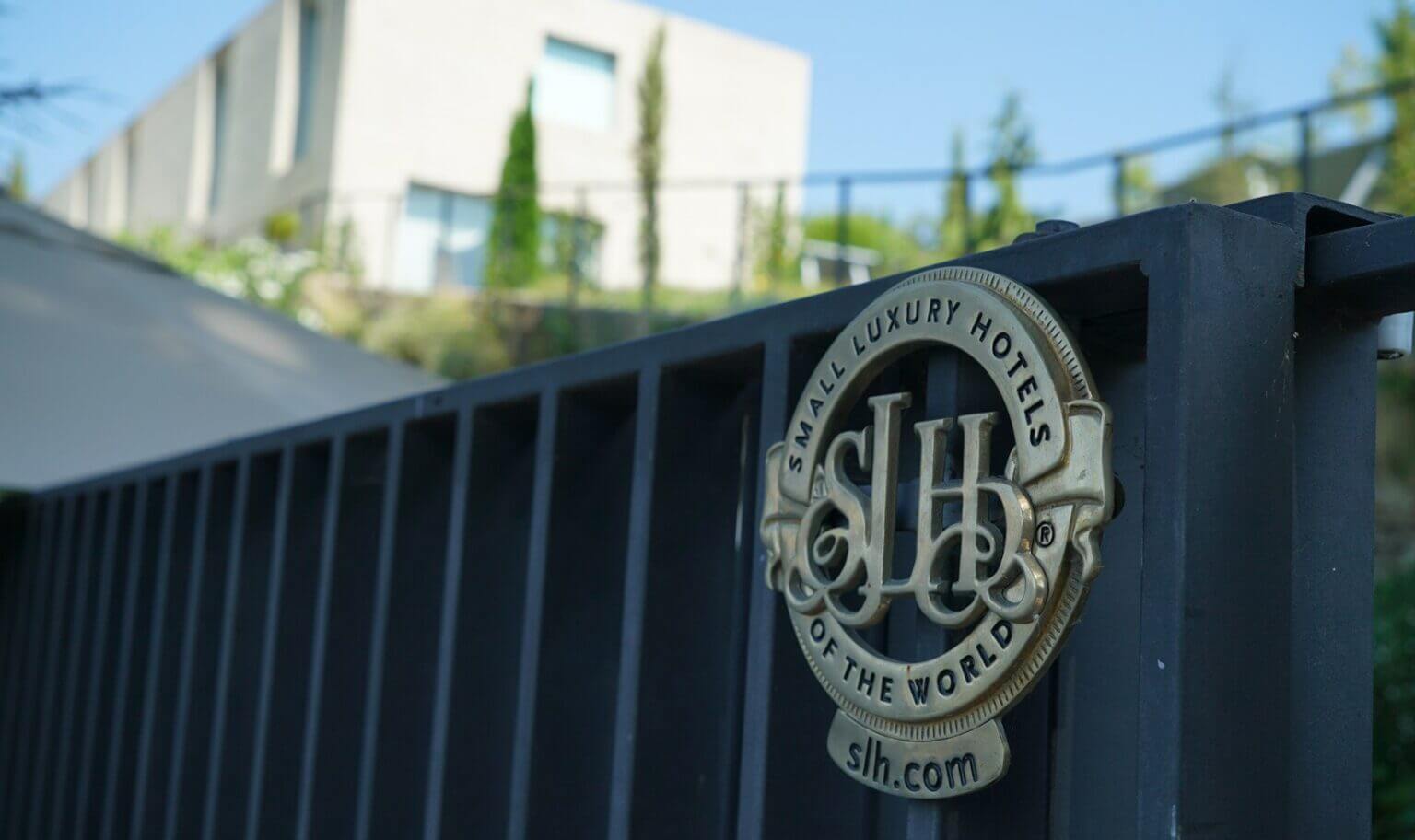 Welcome to Carmo´s Boutique Hotel
LUXURY HOTEL IN NORTHERN PORTUGAL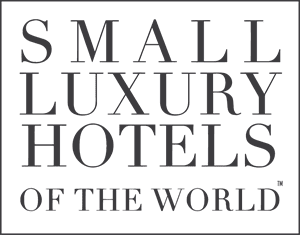 Wake up to the sound of birds at Carmo's Boutique Hotel, a Small Luxury Hotel that is a true nature retreat. Here, you will indulge in an authentic and luxurious experience. A countryside gem surrounded by majestic gardens, sophisticated and spacious suites ranging from 30m2 to 80m2, and luxury tents (glamping style) by the outdoor pool. Enjoy a picnic in the gardens, take part in the grape harvest, delight in the local gastronomy at our restaurant where we exclusively use ingredients from local producers. Enchant your palate with selected wine tastings, and pamper yourself at the Divine Spa.
An opportunity to recharge, reconnect, and enjoy the natural environment that surrounds you, as well as the cultural richness of this region, abundant in traditions, history, and UNESCO-classified heritage sites (Porto, Douro Valley, Geres, Braga and Guimarães) all within short distances from the hotel.
Allow yourself to escape the routine and connect with the serenity of the surrounding environment. Reserve now and live authentic experiences and the revitalizing tranquility of Carmo's Boutique Hotel. At Carmo's, we invite you to reconnect with yourself, with nature, with traditions, and to create unforgettable memories in a familiar and intimate atmosphere.
Experience this portuguese getaway! A getaway like no other at Carmo's, an intimate and family "feel" hotel with only 18 rooms. Feel right at Home!
Seasonal Promotional Offers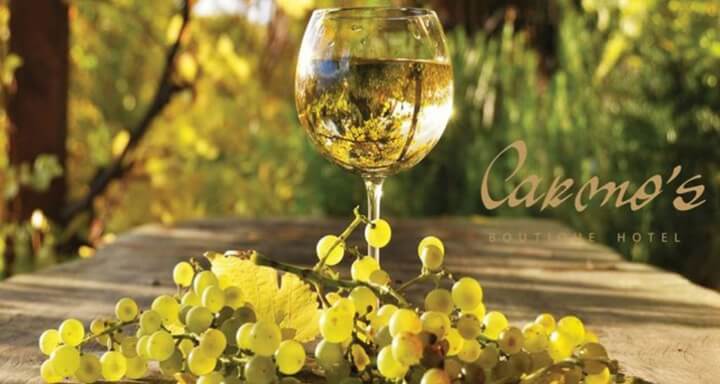 Wine Romance Nights | 2 Nights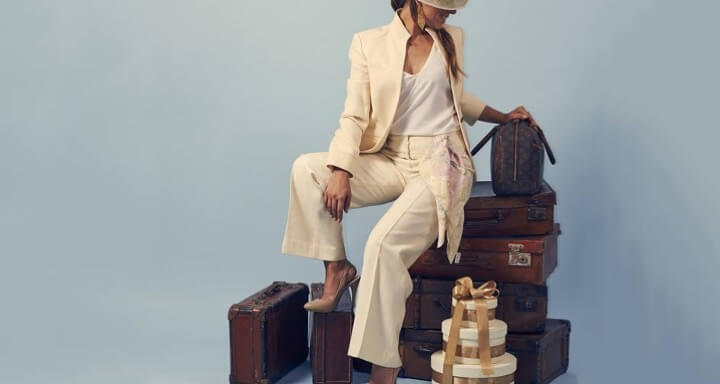 Exclusive Offers Carmo's Direct Bookings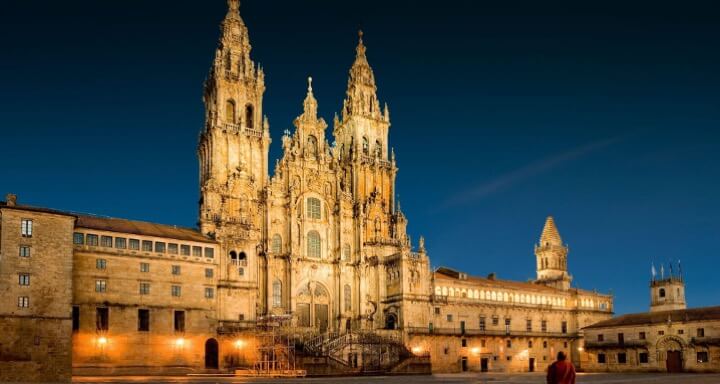 Camino De Santiago | 6 Nights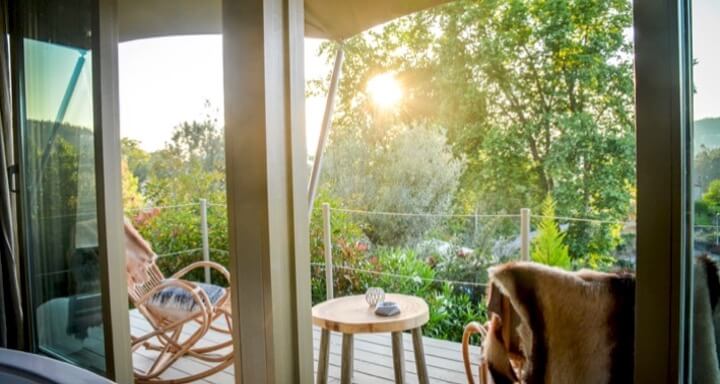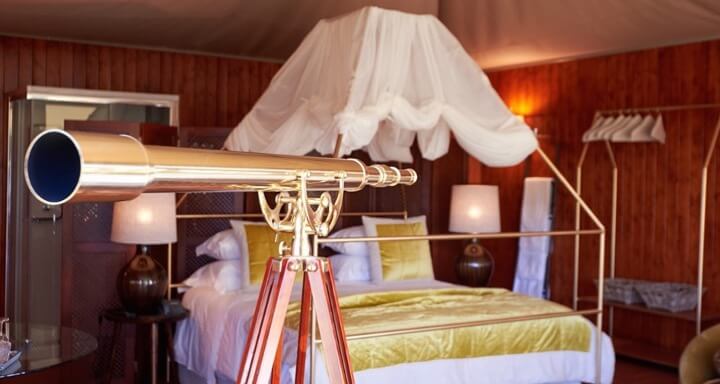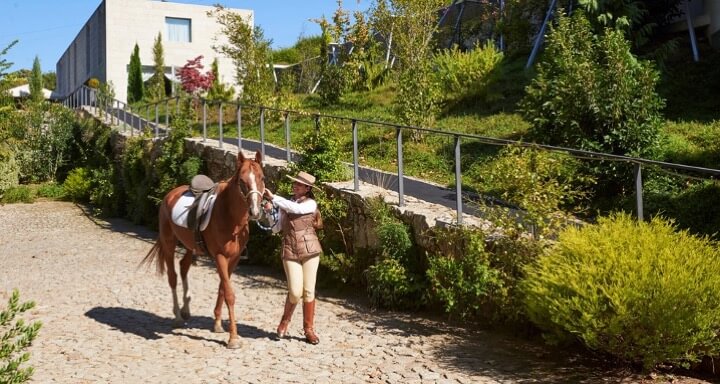 Familiar. Rural. Authentic. Intimate.
∴ An Exclusive Boutique Hotel for its guests ∴
Intimate and elegant, Carmo's Boutique Hotel is strategically located to allow you to discover the traditions, cultural heritage, the Atlantic coast, and the architecture of the beautiful region of Porto & Northern Portugal.
With only 15 rooms and 3 suite tents (glamping style), the hotel offers and suggests to its guests a wide selection of experiences from wine tasting, cultural and gastronomic visits, nature experiences, picnics, horseback riding,… Exclusively for its guests to enjoy, Carmo's invites you to discover its outdoor swimming pool and gardens with a magnificent view of the mountains, its Traditional Portuguese Cuisine restaurant in the lounge or on the terrace, its Wine Workshop, the Divino Spa offering massages and Aromatherapy treatments, from its Natura Spa located in a tent outside by the lake with Ayurvedic treatments and not to be missed to visit and experience the Enchanted World! All just 45 minutes from the city of Porto. A prime location…
At Carmo's we do everything to make you feel at home.
Breathe the pure air of Minho and relax... Experience the rurality and simplicity of the Essence.
Luxury family space where the past, modernity and cultural roots coexist in perfect harmony... It stands out for its appreciation of tradition, history, refinement... and respect for the environment.
Night falls... the fire and a blanket close this surreal scene in Ponte de Lima!
There's a lot to see and do near Carmo's because it's in the heart of Minho!… The old center of Ponte de Lima – the oldest village in Portugal – is a 4-minute drive away, so get lost in its medieval center and cross the Roman bridge over the river Lima, which gives the town its name. Visit its traditional trade, the Museum of Toys, Third Parties or the Military Museum, annually between May and October do not miss the International Festival of Gardens and learn more about Vinho Verde by visiting the Interpretation Centre. The Lagoas nature reserve and the many nature trails should not be forgotten by nature lovers.
Close to 5 UNESCO World Heritage Sites: Porto at 45 min, Guimarães and Bom Jesus de Braga at 25 min, Douro Valley and Santiago de Compostela (Spain) at 90 min. A nature destination where, in addition to so many other options, you will find the Peneda-Geres National Park – the largest and most beautiful in Portugal; Cultural, with historic villages and typical villages such as Sistelo or Soajo; on the Route of the beaches of the Atlantic Coast; on the "Caminhos de Santiago" route; in the region demarcated as the origin of Vinho Verde. Not to be missed is also the Traditional trade in stores or fairs or Outlets of major international brands.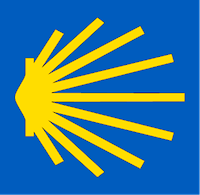 At Carmo's Boutique Hotel we have several amenities and services available to our guests.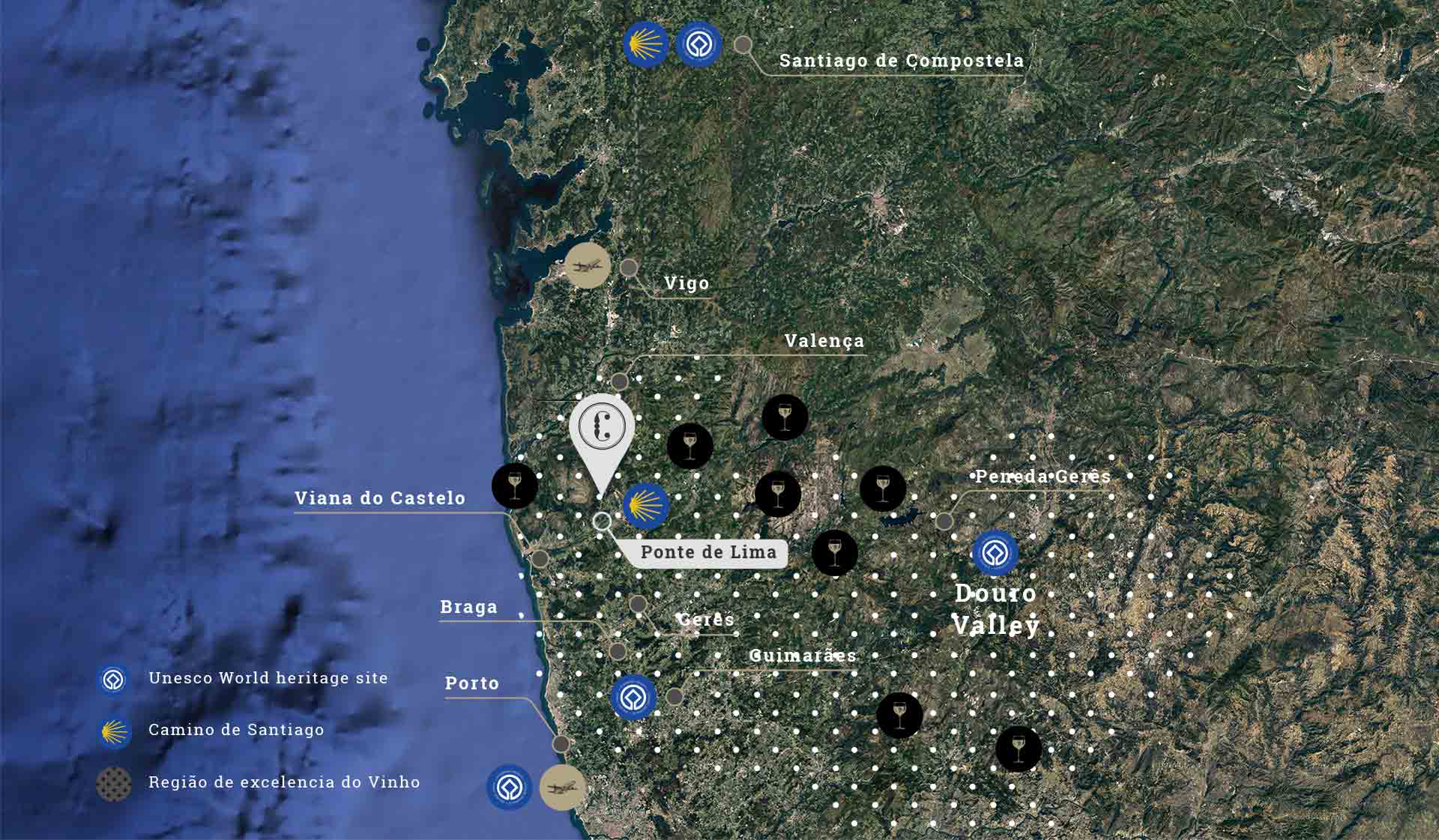 Eu viajo pelo mundo. Este não é um hotel, é apenas uma experiência chique.

Ficamos 7 noites neste novissimo estabelecimento perto de Ponte de Lima. Decidimos com base nos comentários do Tripadvisor e no site do Hotel. Ficamos encantados. Gostamos muito dos prédios com essa mistura de arquitetura contemporânea e decoração clássica. O concreto aparente é particularmente bem sucedido. A recepção (em francês) foi um modelo de cortesia e eficiência. O quarto é muito bonito e funcional. As áreas comuns (piscina e spa) são muito agradáveis. Os pequenos-almoços são perfeitos. Tem tudo que você quer, é simples. Nós gostamos muito dos nossos 5 jantares. Nada a reclamar. É verdade que o serviço de mesa não é o de um palácio estrelado (muitas vezes obsequioso) mas é genuinamente amável.

Se estiver de passagem pela Ponta de Lima, não hesite em parar neste magnifico hotel de charme. Serviço impecável, roupa de cama excelente, cozinha típica e deliciosa portuguesa. A única pequena crítica que posso fazer é a proximidade com a estrada nacional, no entanto, nenhum ruído dos carros que passam graças aos quartos que são bem insonorizados.

Um hotel excepcional na minha opinião tanto pelo Deco como pelo staff! Eles são atenciosos! Responda rapidamente a todas as perguntas! Tudo na discrição! Realmente uma ótima estadia! O café da manhã é farto! Todas as refeições diferentes excelentes! Uma estadia inesquecível!!!

É um dos hotéis em que me senti melhor. A experiência maravilhosa. A começar pela decoração, uma casa de campo como um lar! Com espaços incríveis, a recepção como lounge, os exteriores com vista para as vinhas, os belos quartos com todos os detalhes e o spa ideal. Seguindo pelo atendimento totalmente personalizado e destacando a cordialidade e dedicação do atendimento bem como dos responsáveis ​​do hotel.

"Um lugar para se perder... A gastronomia nativa. O café da manhã é todo caseiro e tanto o jantar quanto o almoço são encomendados horas antes para que possam prepará-lo para você. É um grande detalhe que eles vão comprar o que você deseja naquele dia. E o tratamento, totalmente personalizado e que destaca a cordialidade e dedicação do atendimento e dos responsáveis ​​do hotel."

Há lugares onde você chega e se apaixona à primeira vista... e este é um deles. As pessoas que trabalham neste hotel são adoráveis, desde a recepção até a massagista. Os quartos são muito confortáveis ​​e acolhedores com uma decoração luminosa. Gostamos muito do spa e das massagens. Para voltar muito em breve para desfrutar.

Hotel muito novo, moderno e decorado com muito bom gosto. Localizada a poucos minutos de carro da bonita vila de Ponte de Lima (aproximadamente 5 km). Situa-se numa grande quinta, onde se pode encontrar desde vinhas a um mini picadeiro, passando por uma piscina de verão e rodeada de espreguiçadeiras (se o tempo o permitir), tem uma piscina interior com jacuzzi e serviço de SPA. Os quartos são espaçosos, confortáveis ​​e silenciosos. Eles têm tudo que você precisa para desfrutar de uma estadia especial.

Este hotel é uma experiência única. Detalhes é a palavra correta. Desde o momento da sua chegada, será recebido, no parque de estacionamento, por alguém, com um sorriso na cara. Esqueça as malas, elas serão colocadas no quarto, e embarque na experiência. É recebido na sala de pequenos-almoços/jantar, que inclui quer uma zona exterior muito agradável. Este quarto parece saído dos livros, com todos os cantos cheios de detalhes (livros antigos, pintura, móveis, uma obra de arte).

O jardim é lindo e a área ao redor da piscina. A área perfeita para relaxar no campo. O café da manhã estava delicioso com muitas opções. Jantamos lá 1 noite foi perfeito! Comida local muito saborosa. O Spa também foi adorável e o terapeuta é muito bom. A experiência geral foi incrível!!!

Este hotel único no norte de Portugal é um hotel que nunca iremos esquecer. O edifício do hotel é bastante moderno, o que não se vê com tanta frequência em Portugal. Mas... no sentido positivo: a arquitetura é muito bonita! No exterior existe uma bela piscina com espreguiçadeiras agradáveis. E eles também têm restaurante próprio (somente para hóspedes do hotel). Os quartos são espaçosos e a cama era excelente (colchões muito bons). Além disso, muito importante, a equipe do Carmo's é muito, muito simpática! Durante toda a nossa viagem, eles nos ajudaram com tudo o que você pode imaginar. Eles também organizam viagens para explorar a região.

Ficamos neste hotel como parte de nossa viagem de jantar pelo norte da Espanha e Portugal. Já me hospedei em muitos hotéis 5 estrelas, mas este superou todas as expectativas. Decorado com requinte, atenção aos detalhes, excelentes instalações e experiência gastronômica e uma seleção de vinhos a condizer. A equipe foi extremamente profissional, mas amigável e mostrou que eles realmente se importavam com a sua satisfação.

O hotel é pequeno, com excelente atendimento, pessoal muito delicado, em tudo prontos para agradar. Come-se muito bem. O café da manhã é especial. O pessoal do hotel é extremamente bem preparado. Ótima localização para se conhecer o Alto Minho, que é lindíssimo. Lindas cidades à volta, como Viana do Castelo. Foi muito agradável estar com vocês. Voltaremos!

Gostei muito deste hotel boutique. Fomos em dois casais, cidade super charmosa, os passeios organizados pelo hotel foram ótimos. Comida muito boa, atendimento muito simpático, muito moderno e romântico.

"Estivemos em casa... outra vez! Não se recomenda, vive-se..."