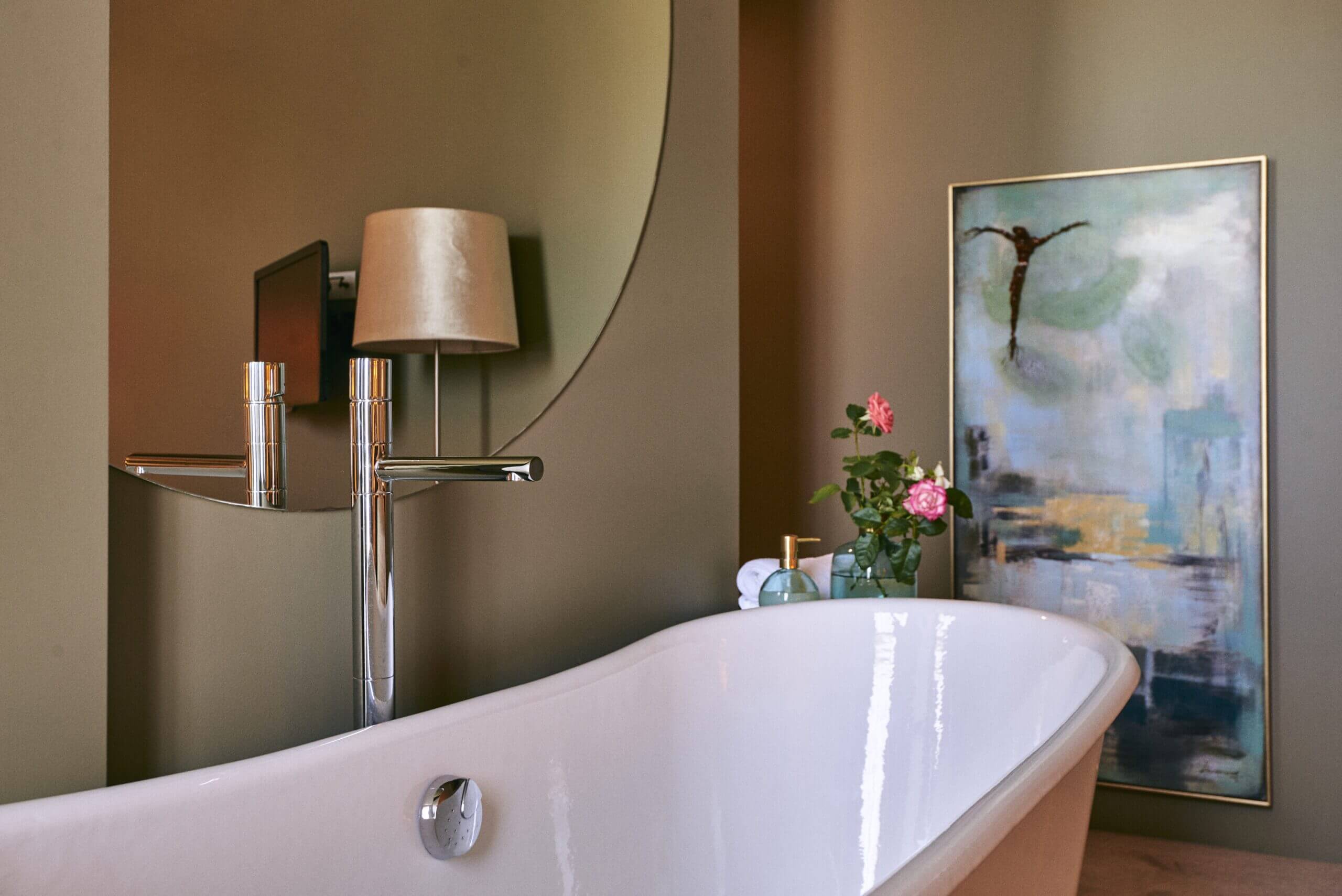 Exquisite, Classic & Exclusive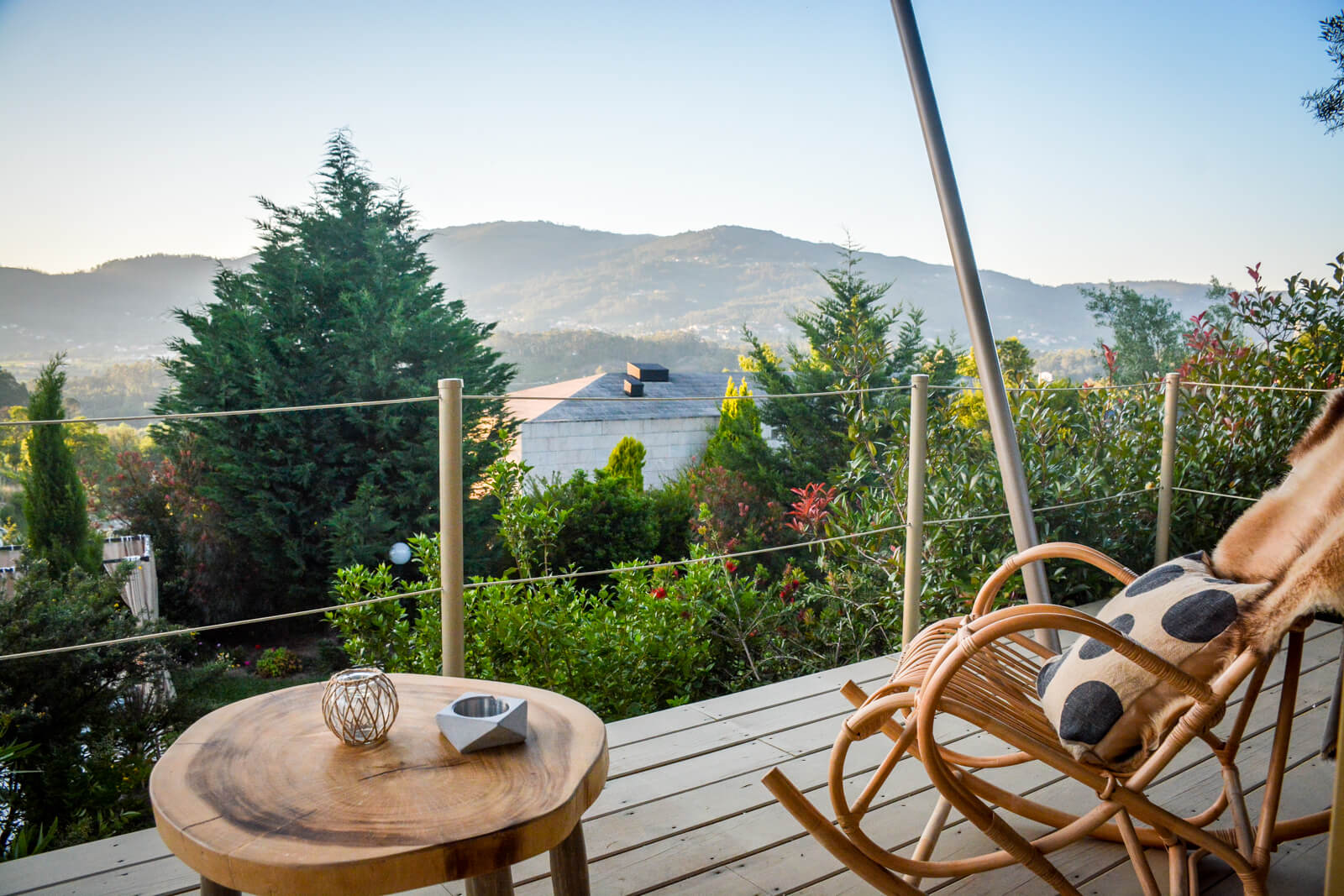 Art & Light Spaces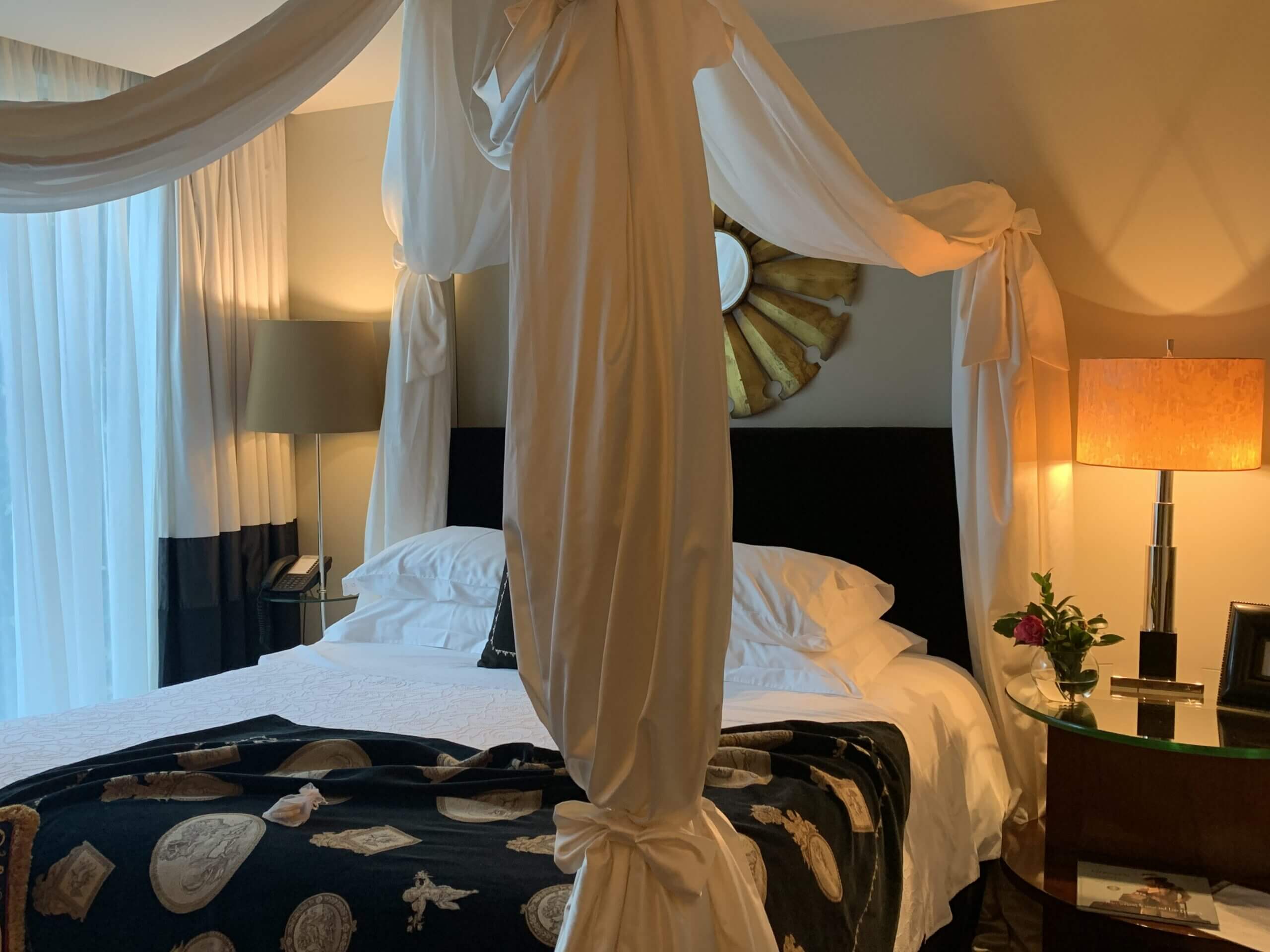 A demanding, delicately refined Universe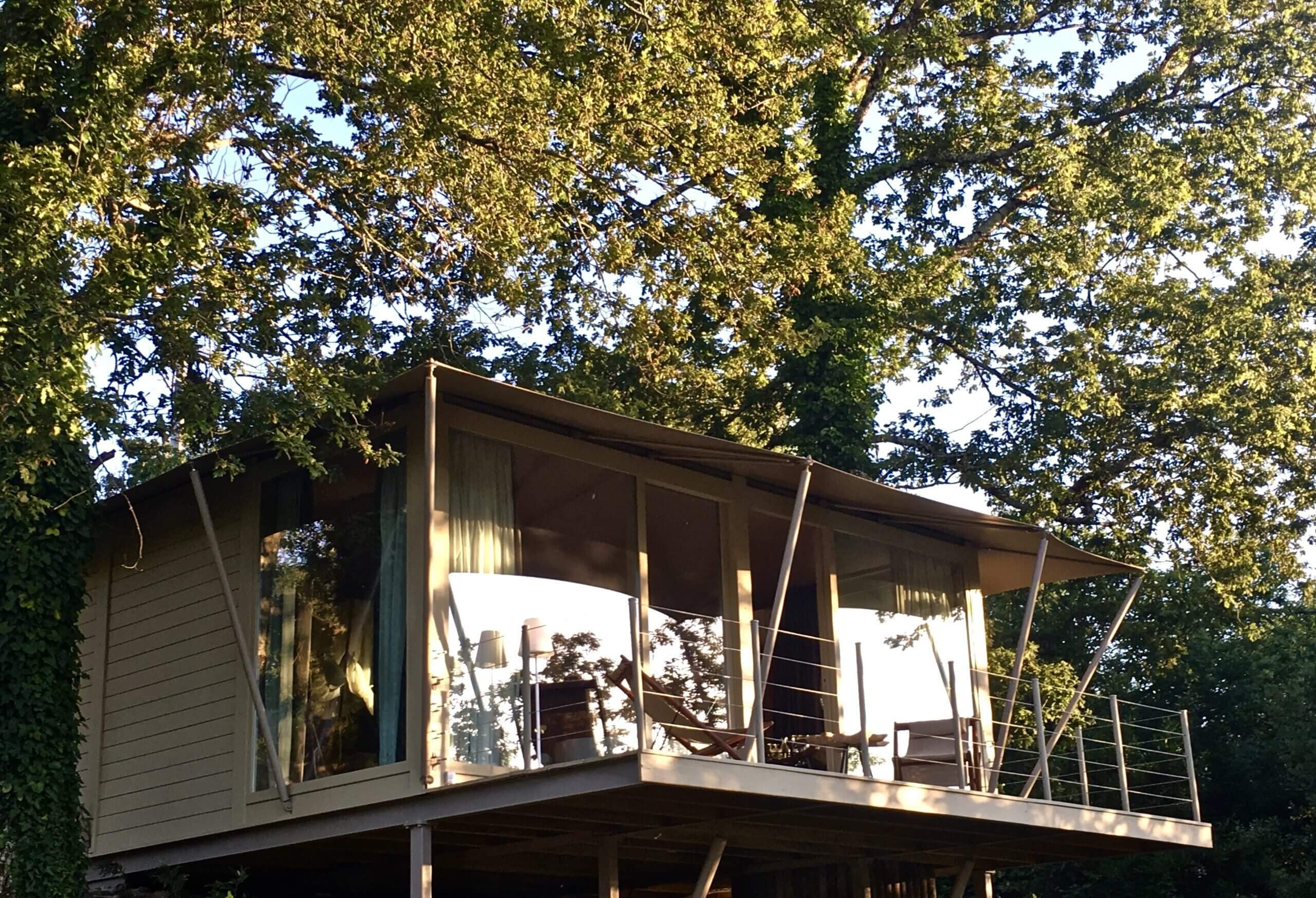 Unique from each other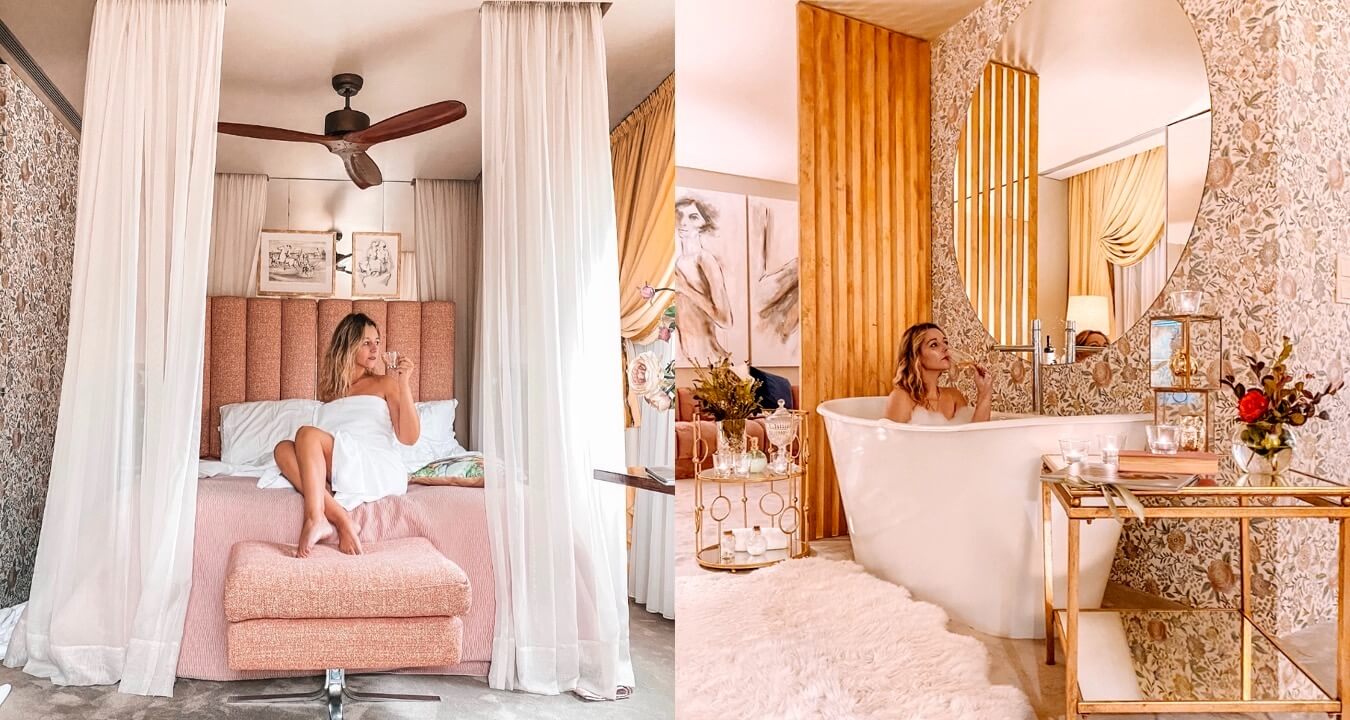 All our rooms are spacious, romantic, bright, and adorned with delicately exquisite and exclusive decor. Spaces of art and light, where each one tells a different and unique story.
Choose from our selection of 18 beautifully designed rooms and suites at Carmo's Boutique Hotel. Each room offers a unique and comfortable retreat, with some featuring panoramic views of the surrounding nature. Relax in spacious suites with wide windows and carefully furbished, blending traditional elements with our own Carmo's style.
For a unique experience, we have a hidden gem in our gardens – the Glamping Tents, suspended above the swimming pool. Our glamping tents provide a perfect blend of comfort and adventure, allowing you to reconnect with nature while still indulging in the luxuries of a boutique hotel.
At Carmos, we strive to cater to all our guests' needs. Please inform us in advance about any special requests or accessibility requirements, and our team will do their best to accommodate them. Experience the perfect blend of comfort, style, and natural beauty at Carmos Boutique Hotel.
∴ Prestige Rooms 30m2 ∴ Deluxe Suites 50m2 ∴ Suite Tents 80m2 ∴
∴ Beds with a canopy ∴ Sheets made from the finest portuguese cotton with english embroidery ∴ Carmo's luxury djellaba and slippers ∴ LCD satellite TV ∴ Free wireless internet ∴ In-room safe ∴ Soaking bathtub and walk-in shower ∴ Minibar ∴ Air conditioning system ∴
∴ All windows open to the exterior ∴
All rooms are double occupancy. Any type of extra bed for children is only available upon request and confirmed by the hotel (extra cost associated on request).

Prestige Rooms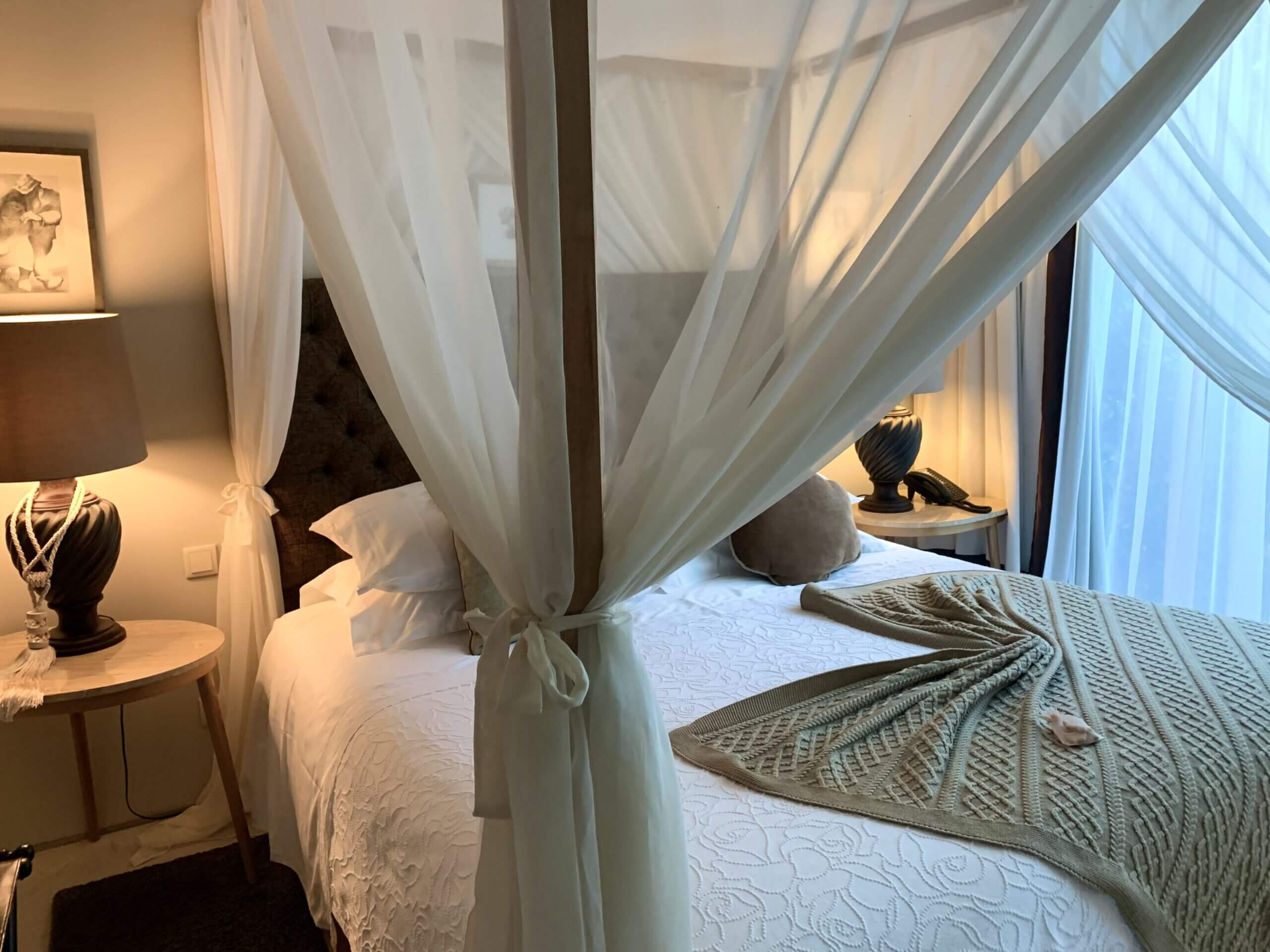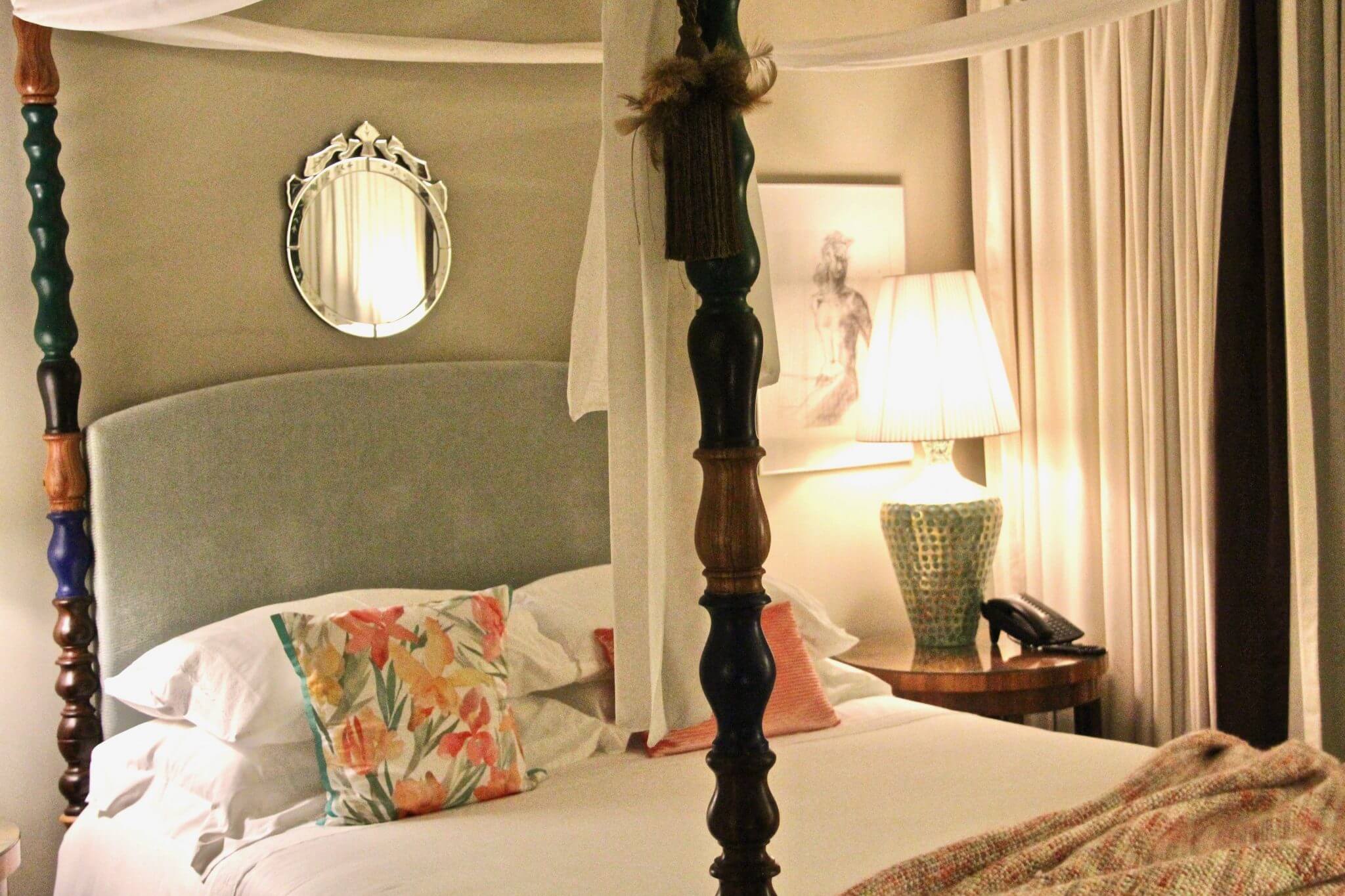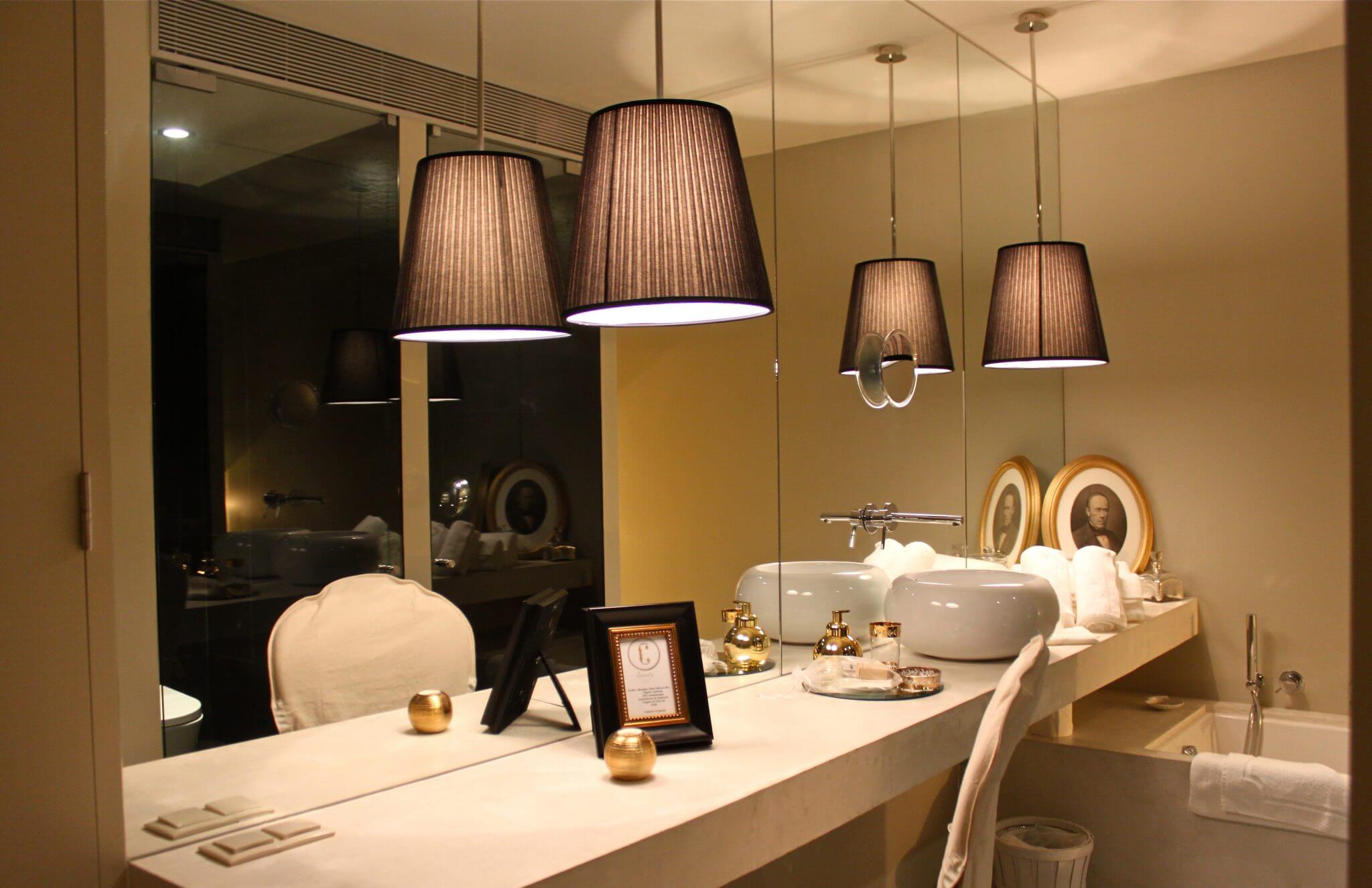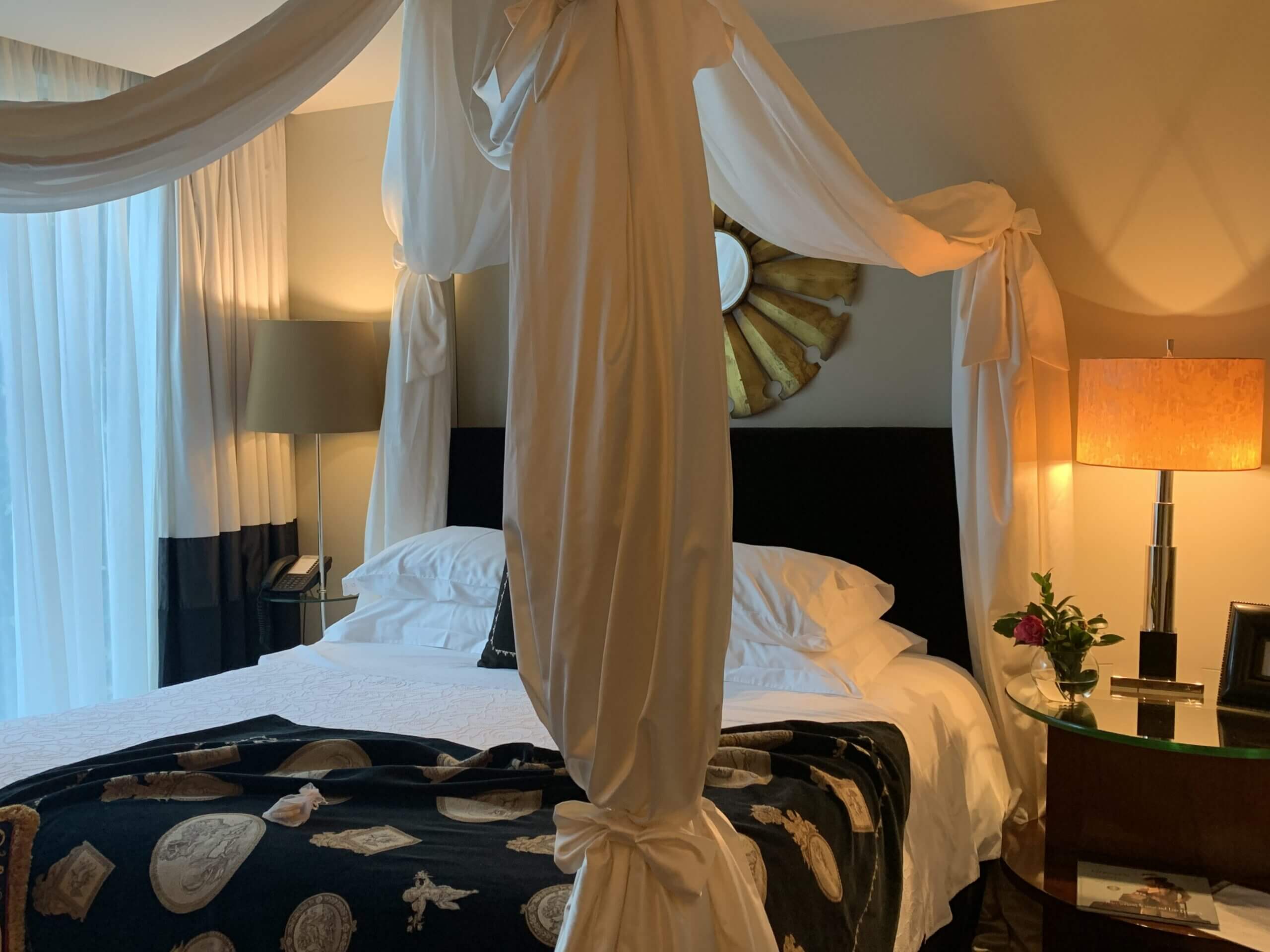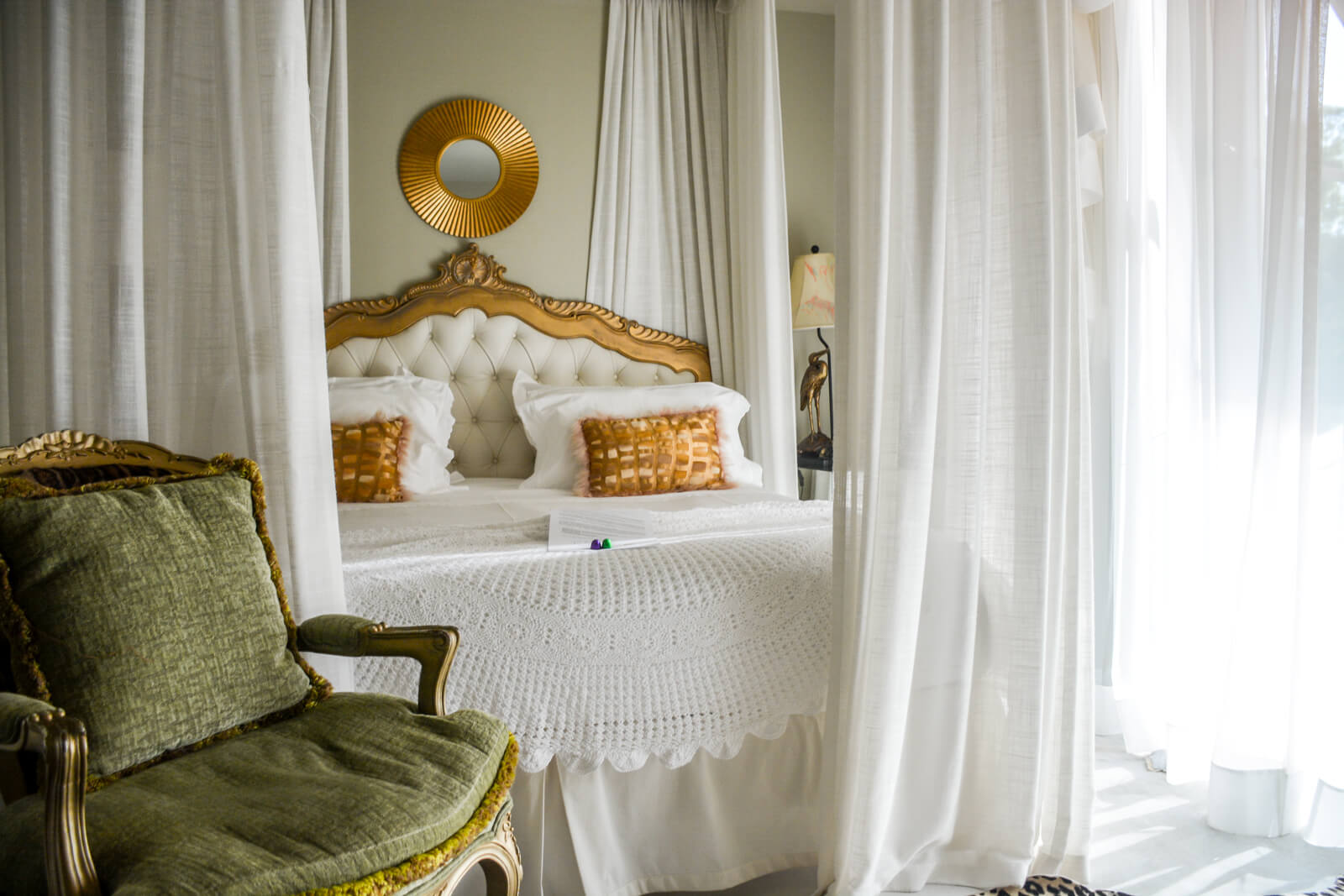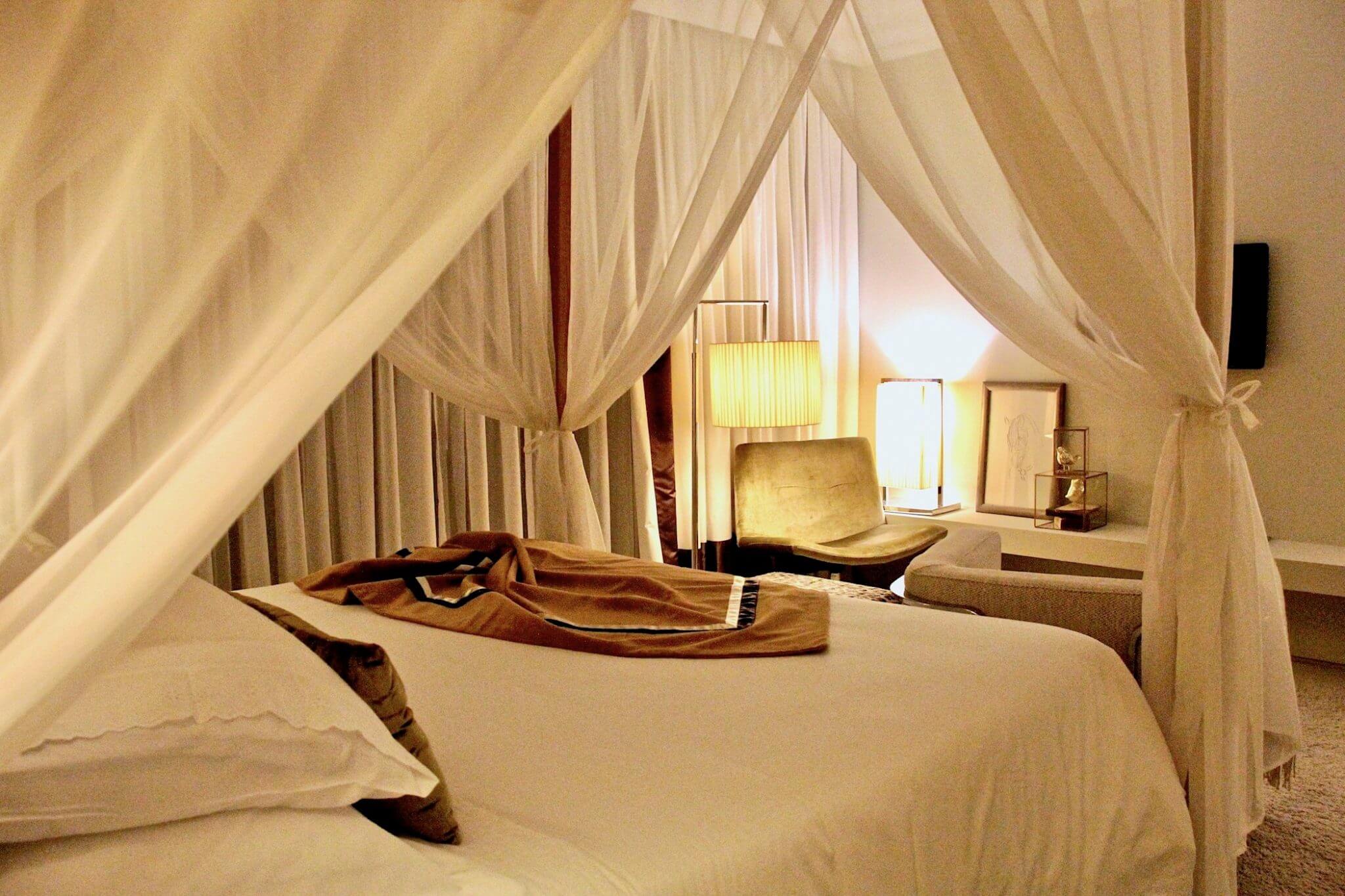 Room Details
Double or Twin canopy beds. Bright, Romantic, comfortably decorated, spacious. Exclusive atmosphere where every detail was carefully chosen. Soaking bathtub and walk-in shower. Room size: 30sqm.

Deluxe Suite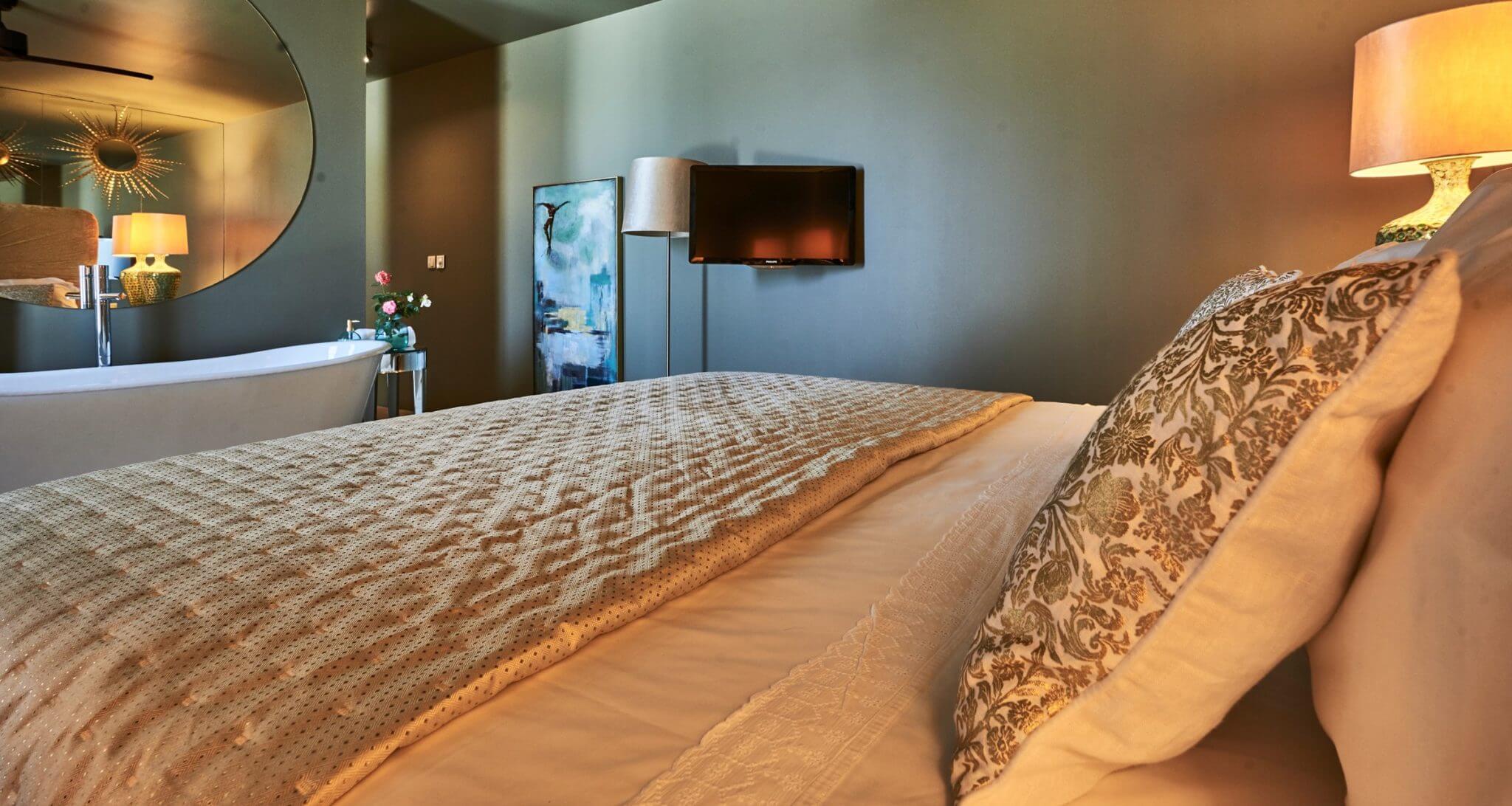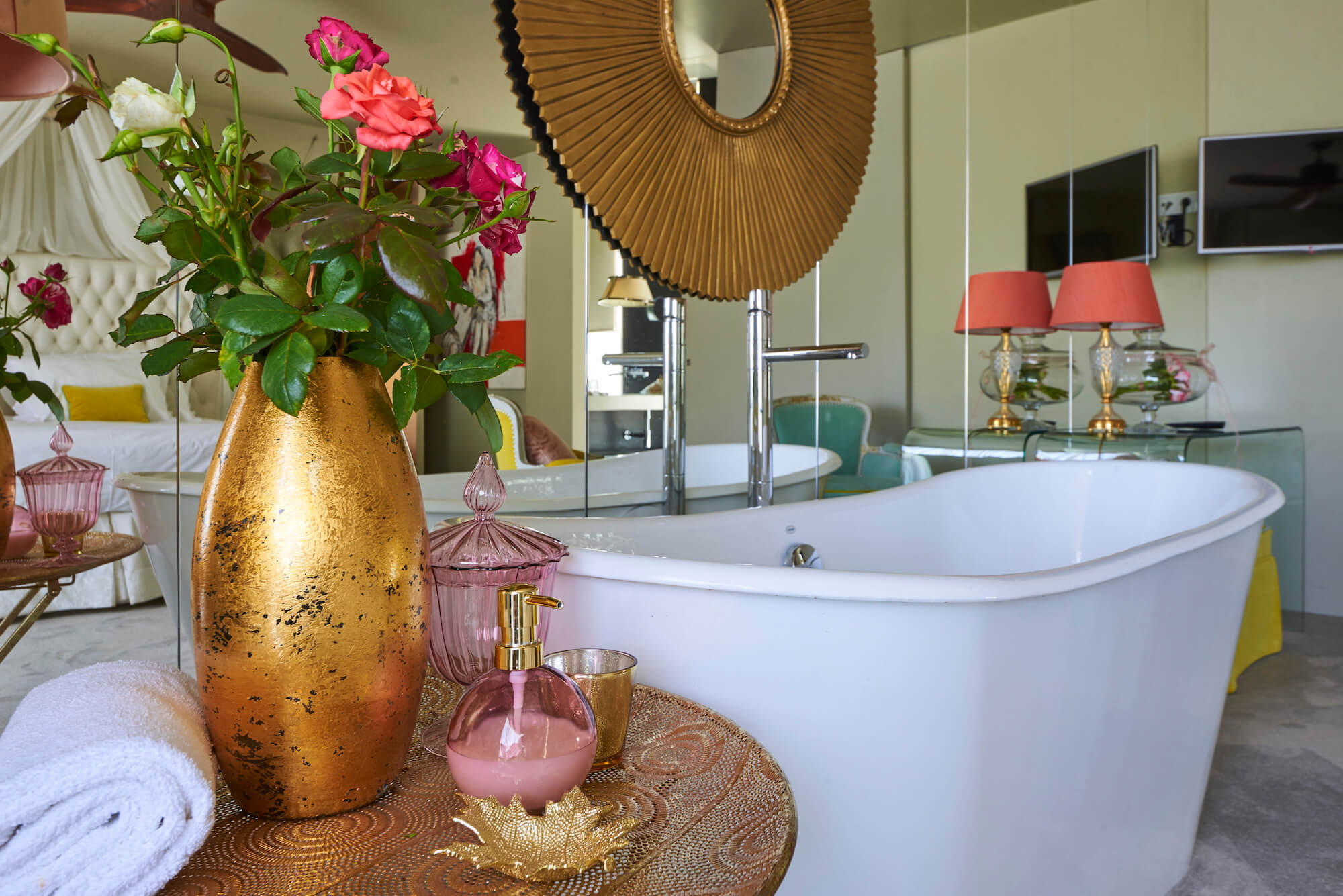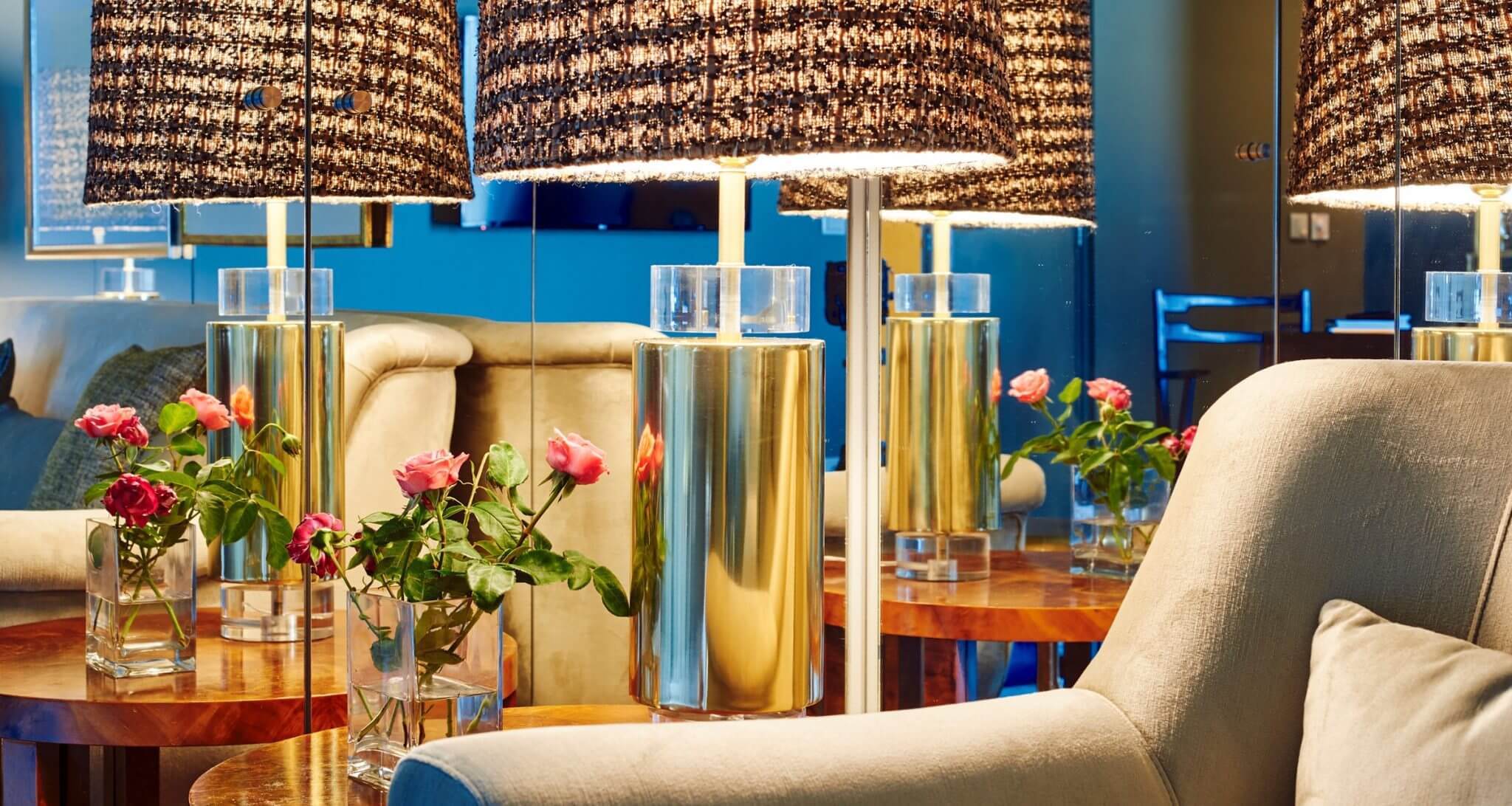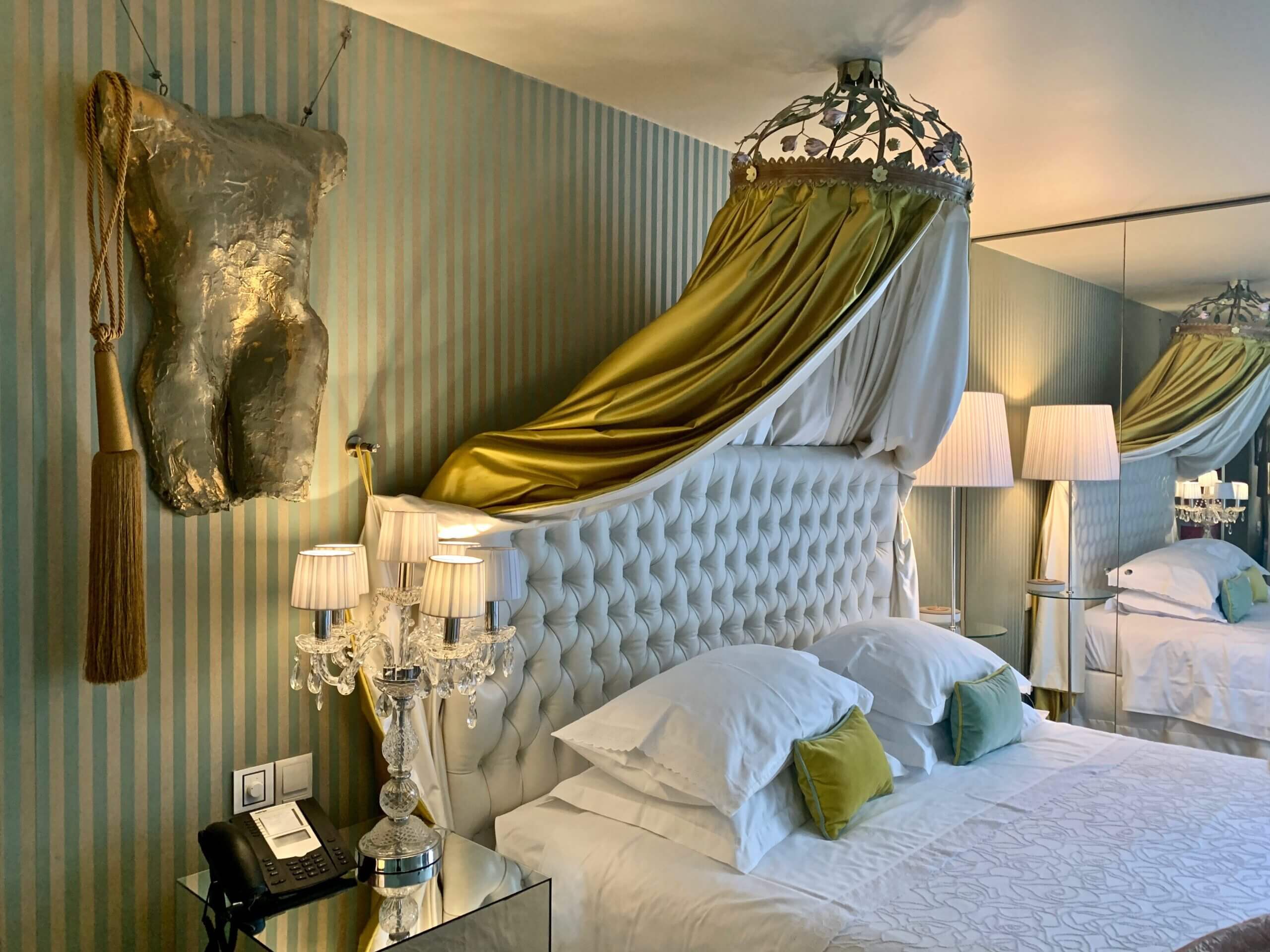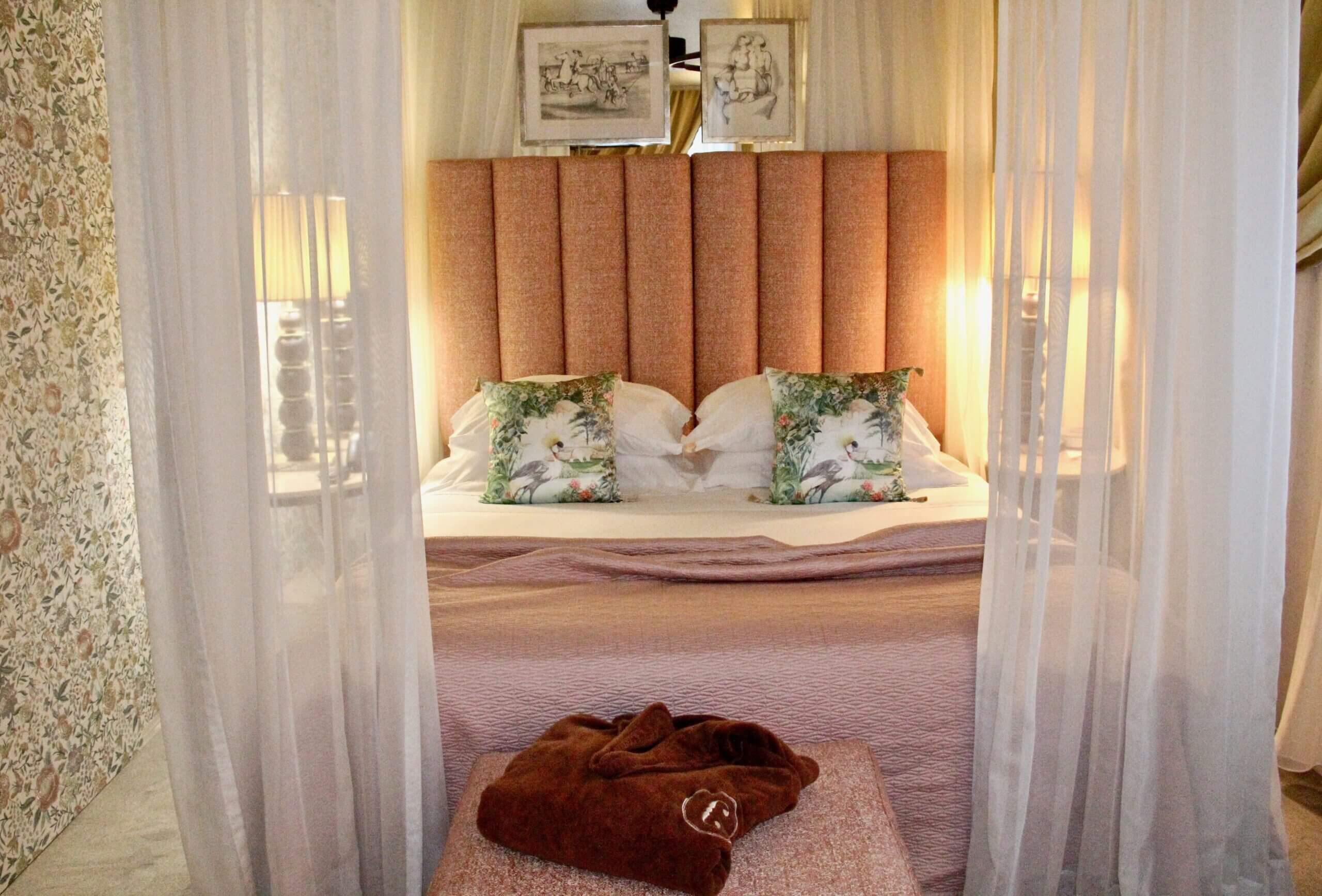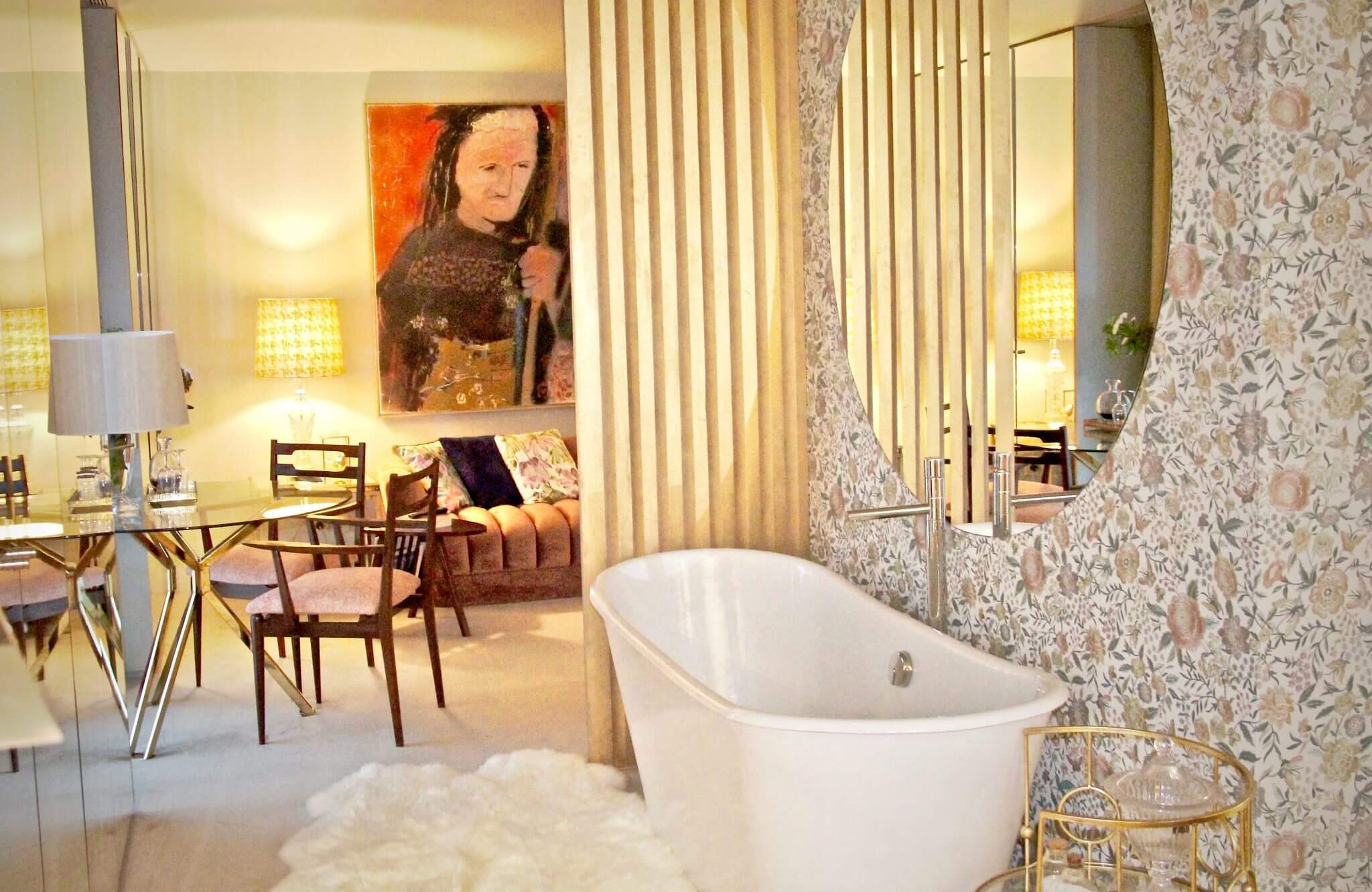 Suite Details
Living room are with sofa. Indulge yourself with the countryside views of the Minho Region at a Romantic and exclusively refined and delicate ambience. Soaking bathtub and walk-in shower. Room Size: 55sqm.

Tents Suite
Glamping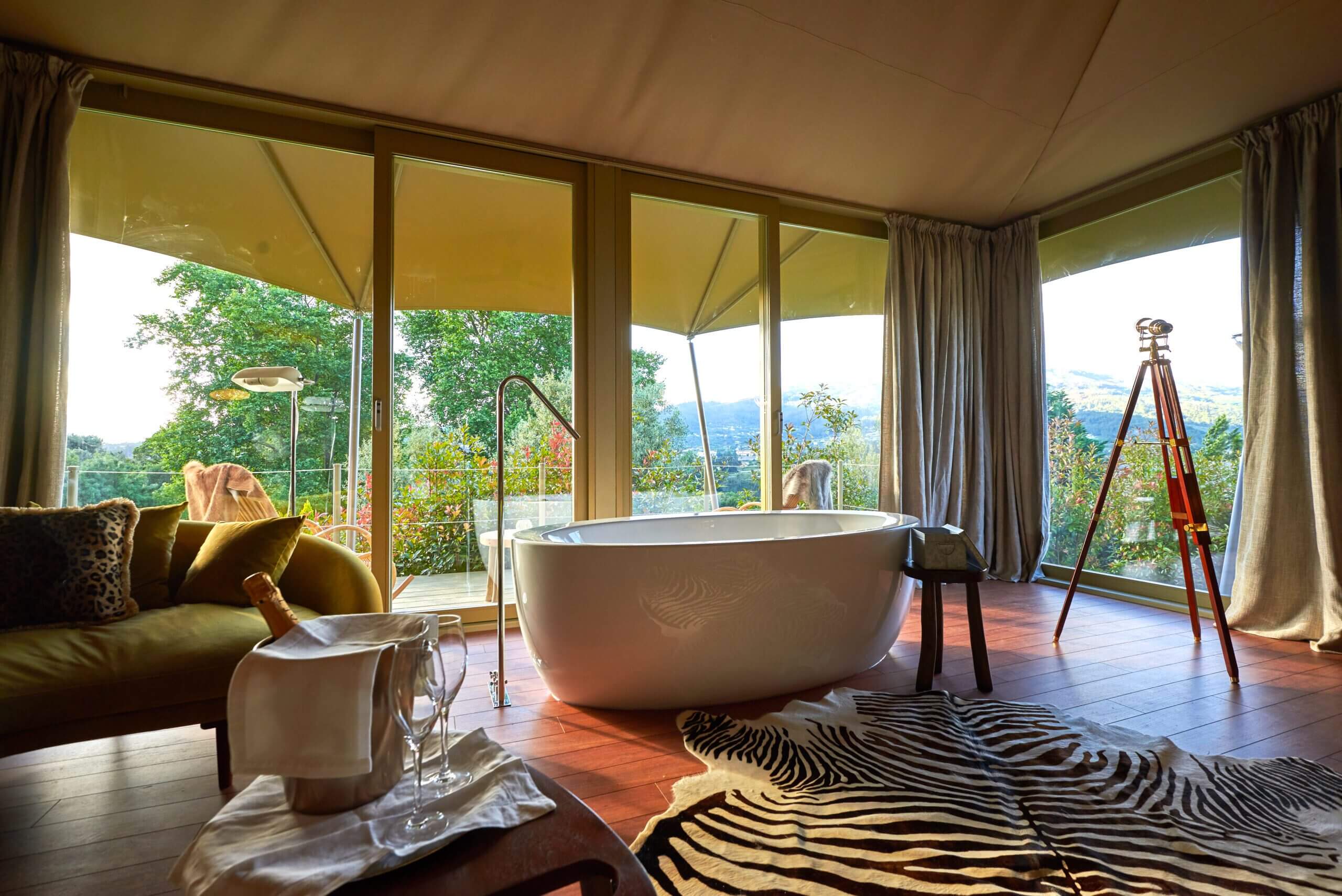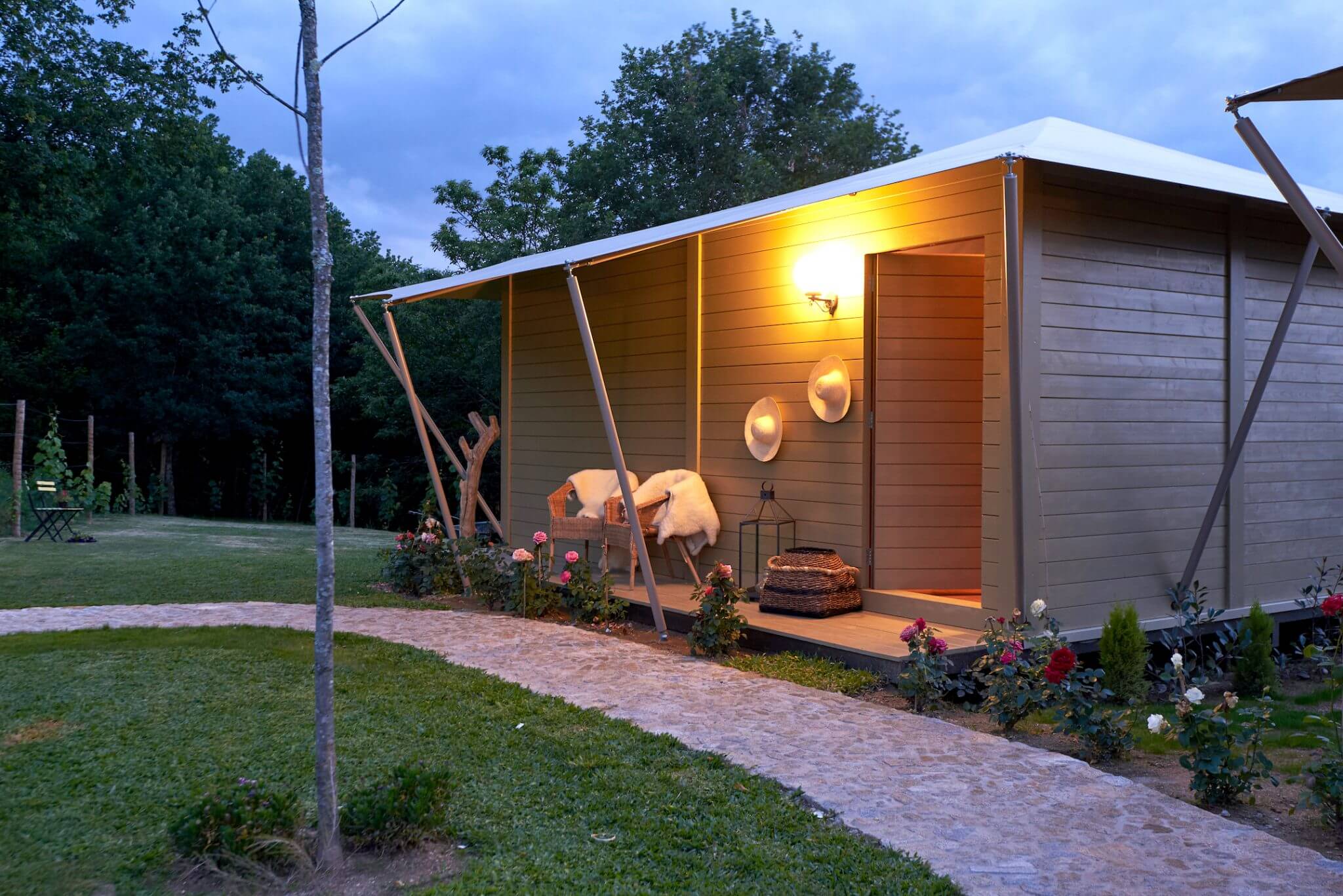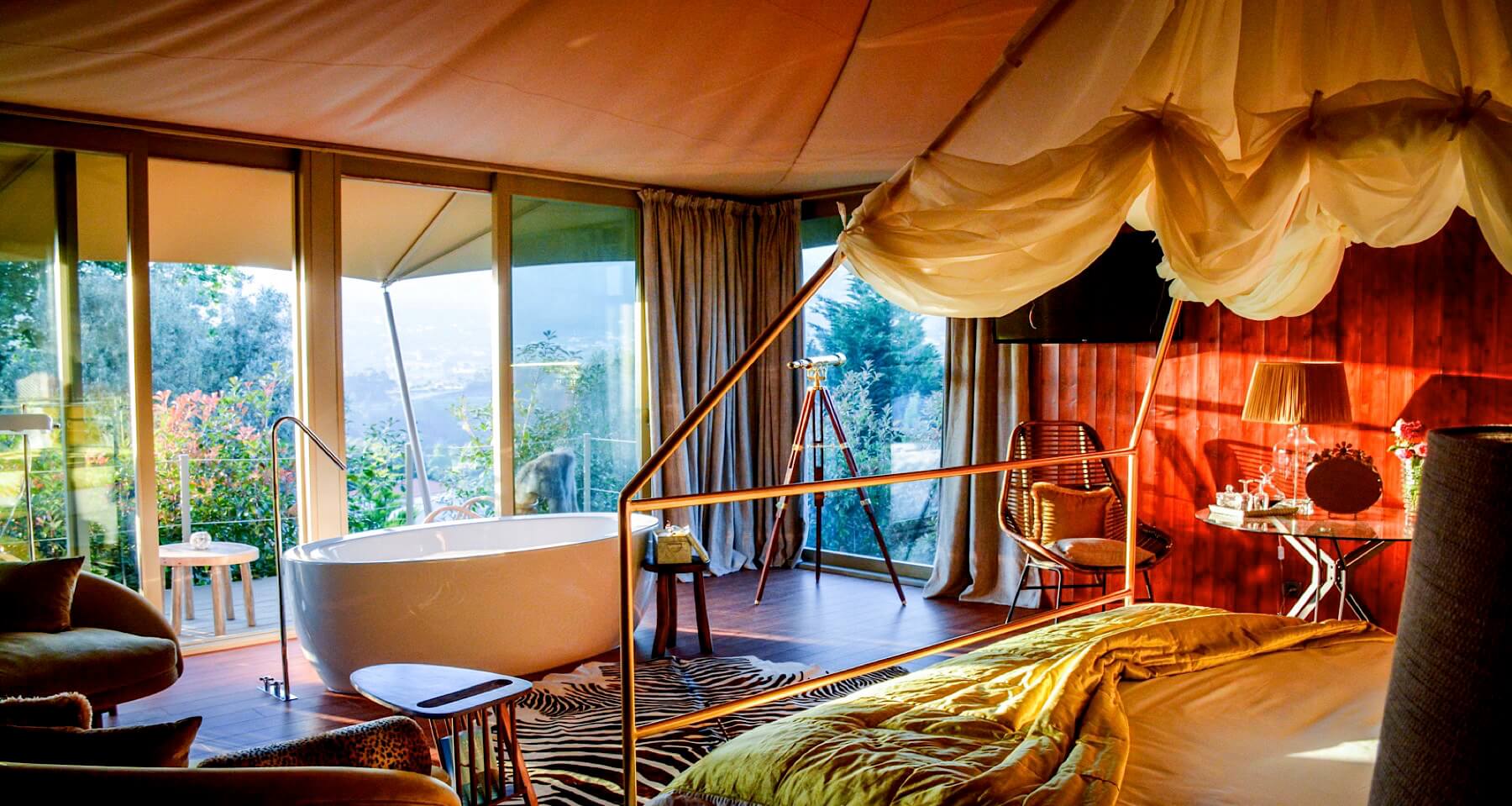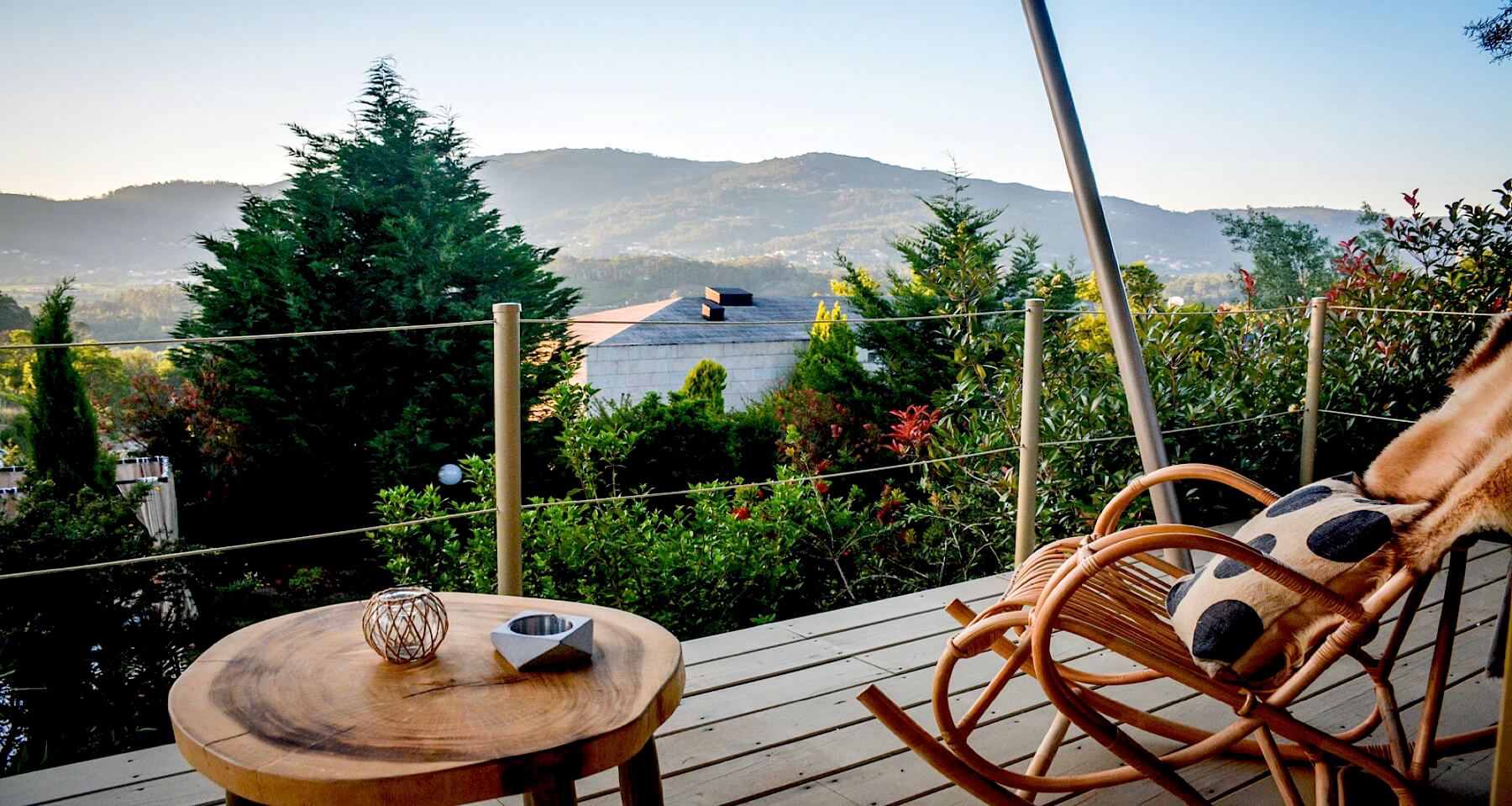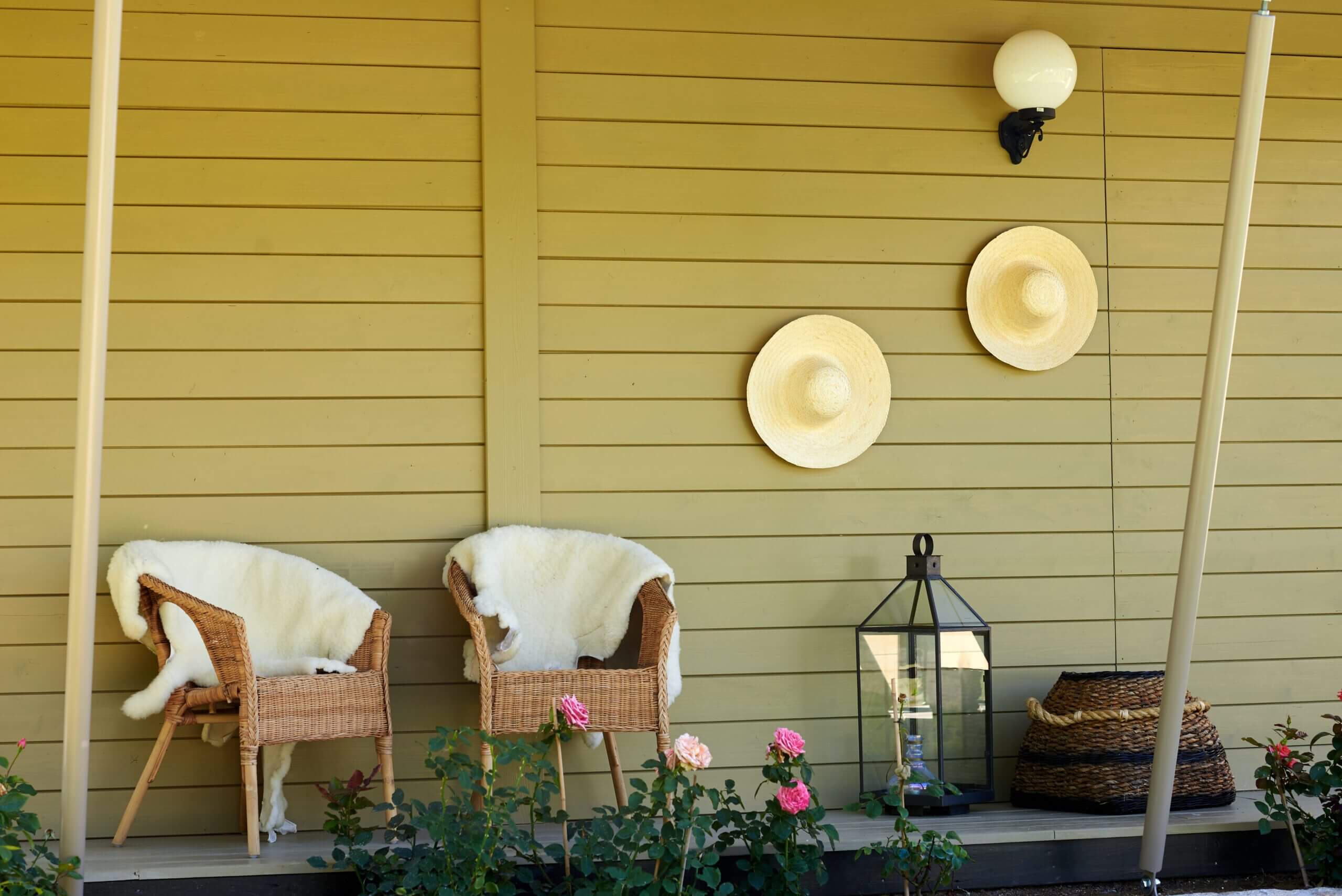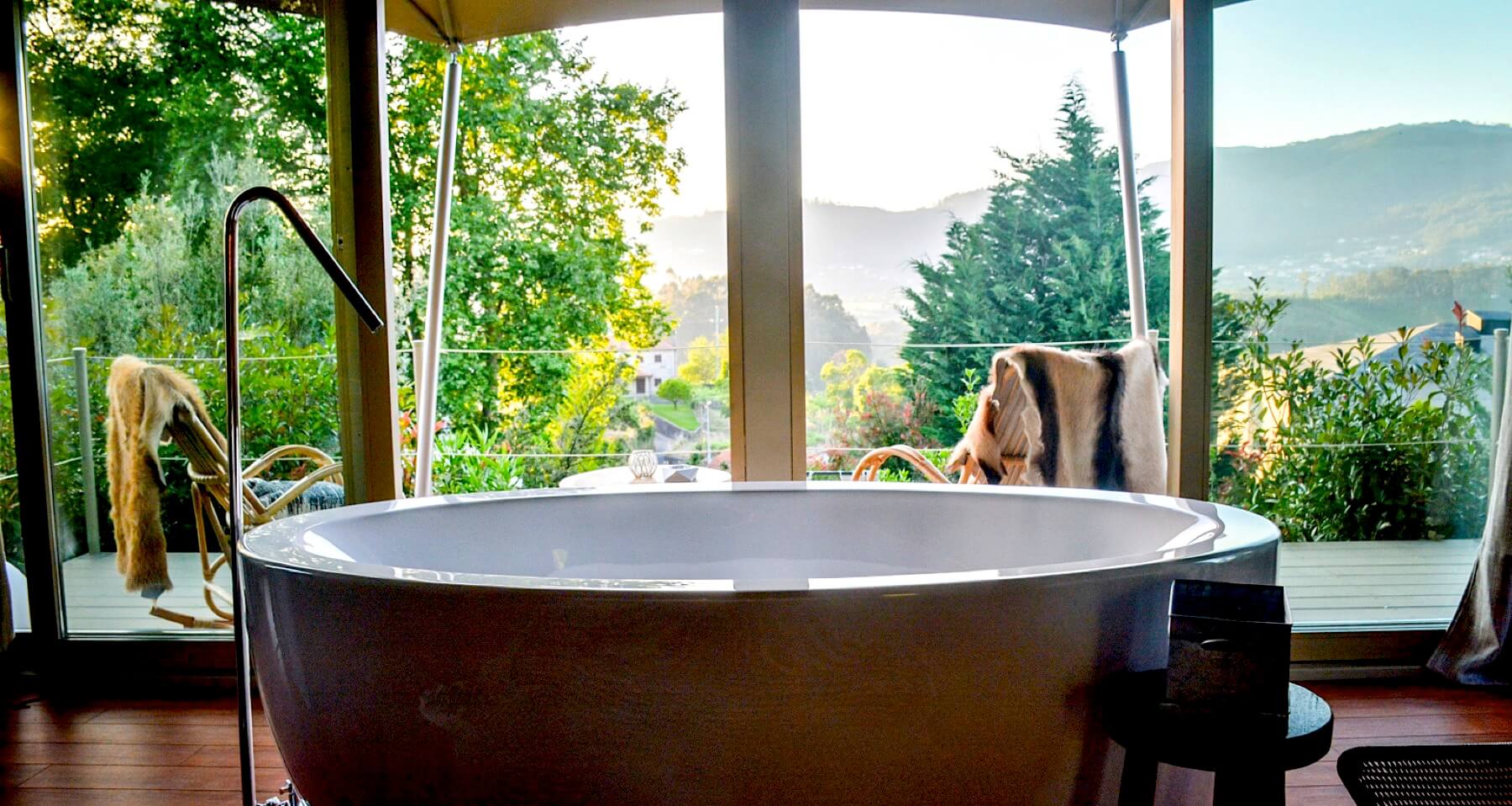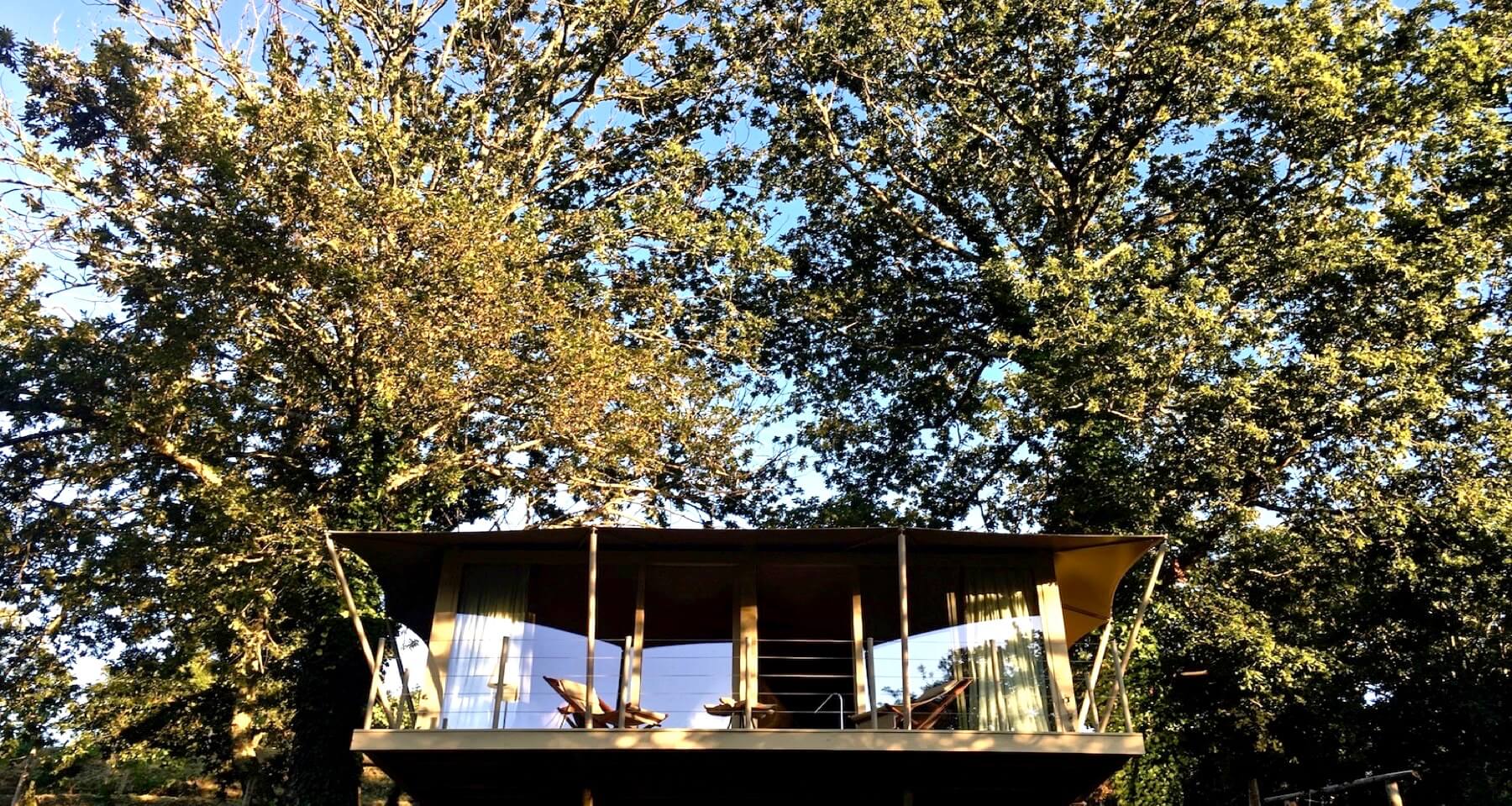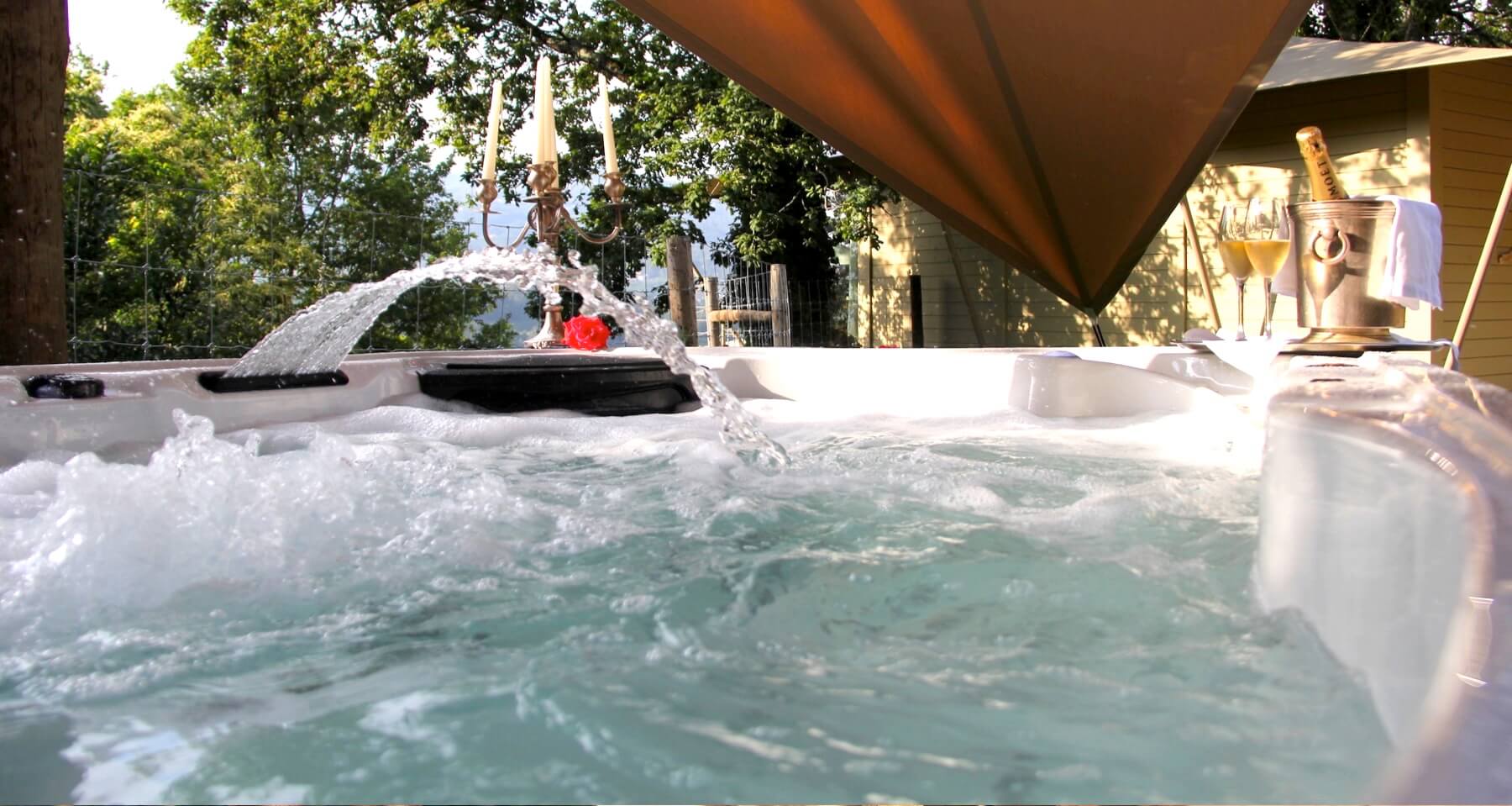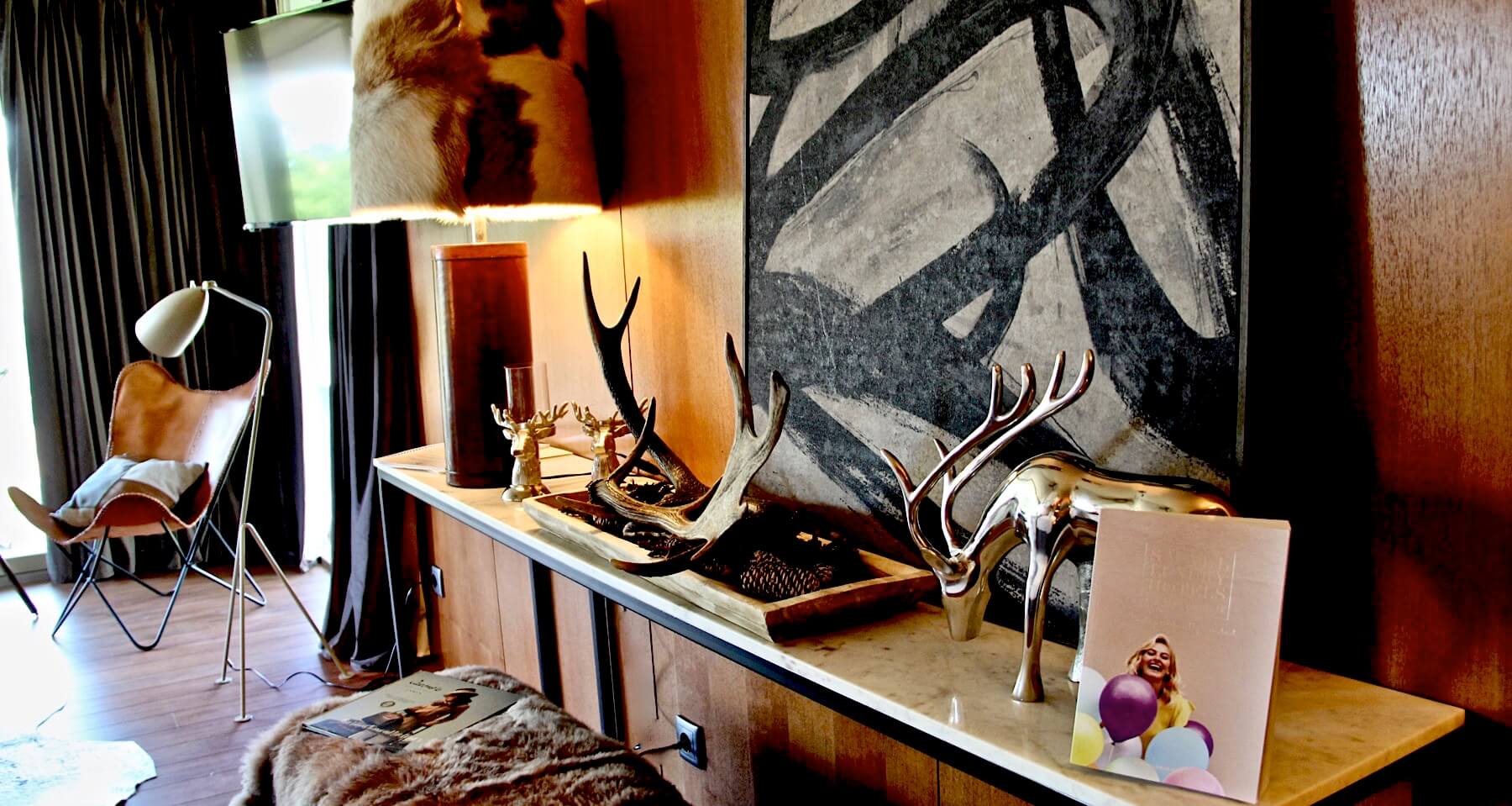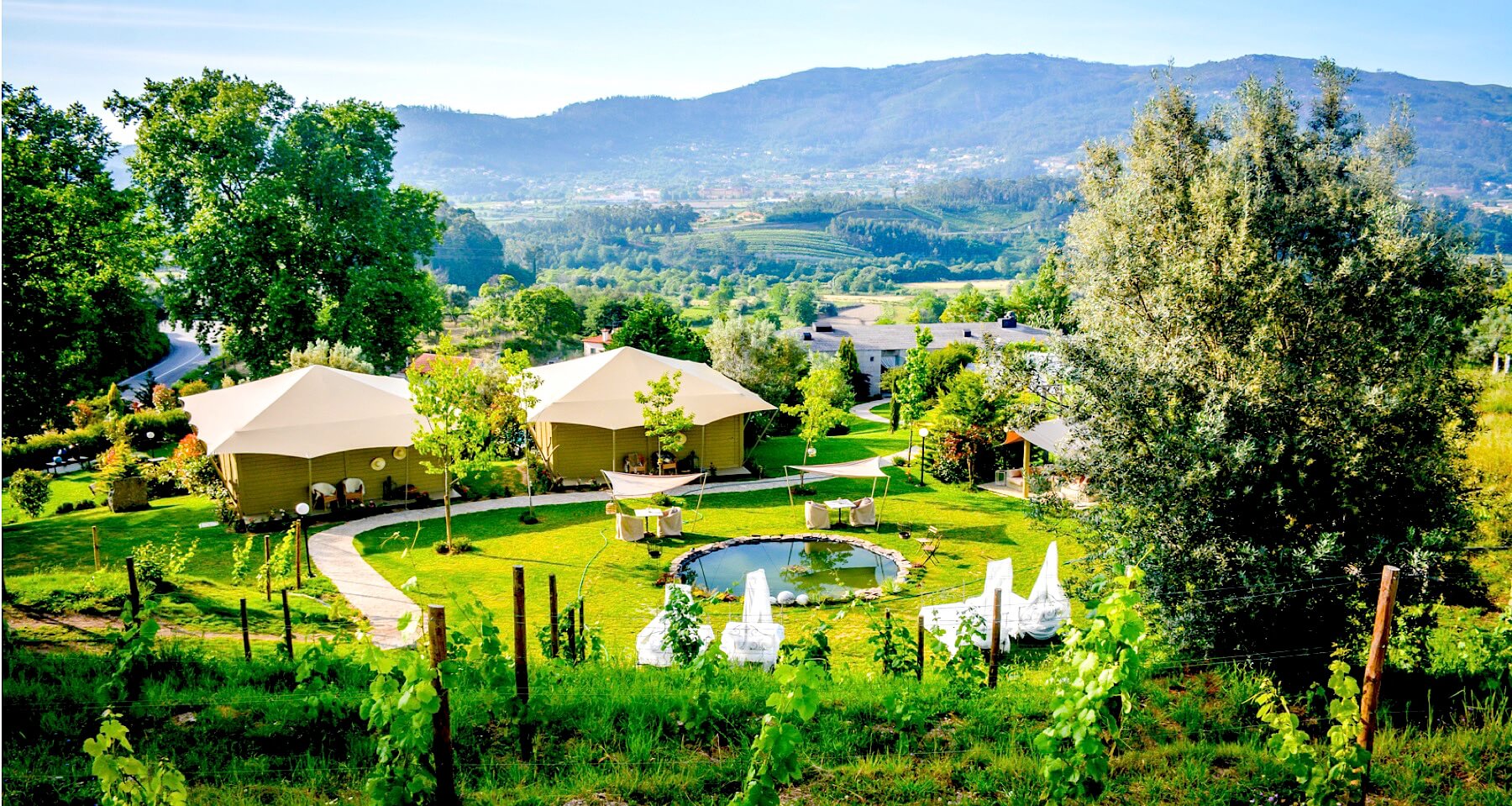 Glamping Tents Details
Experience in a Portuguese Colonial style luxury tent. enjoy a divine rest at the balcony with superb views over the Minho landscape. Surrounded by gardens, vineyards next to the lake area. Romantic setting, soaking tub next to the window and iron beds with a canopy to enjoy a nap. Private wc cabin & hydro massage shower cabin. Room Size: 55sqm. The Privilege Tent Suite, has a private outdoor garden area where you can immerse your body in the jacuzzi under a starry sky and when waking up, take an outdoor shower surrounded by Nature.

Thematic dinners with wine tasting from selected producers of autochthonous grape varieties, in harmony with a tasting menu of flavors of our cuisine, by candlelight and fire...
In a Unique Rural Environment...

Gastronomic and Cultural Programs with visits to historic cities and villages: Porto, Douro Valley, Braga, Guimarães, Viana do Castelo, Valencia, Santiago de Compostela.
∴ Golf ∴ Horse Riding ∴ Nature ∴ Romantic ∴ Wellness and Rejuvenation ∴ Gastronomy & Wines ∴ 

Socializing space reserved exclusively for our guests. Place of well-being and serenity.
Pool, Jacuzzi, Divine Hot Suite | Sauna & Turkish Bath, Treatment & Massage Rituals Room.