New Year's Eve in the Verdant Heart of Minho - In the Oldest Village in Portugal!
Celebrate the end of 2023 and welcome 2024 in this Magical Place, a charming retreat in nature with an intimate and family-friendly atmosphere. A place of Tradition, surrounded by the serenity of the Mountains and the culture that gave birth to the Minho People.
Get ready for days filled with delicious food, thrilling adventures, and delightful surprises all in close communication with nature, excellent wines, and the same comfort and charm that have designed our project from the very beginning.
With our privileged location, we offer an authentic experience where the simplicity of rural life combines with the delight of local gastronomy. Don't miss the opportunity to visit the Toy Museum or taste Vinho Verde in Ponte de Lima, go hiking on natural trails and the beautiful Ecovias of the region, take a stroll in the Peneda-Gerês National Park or by the Lagoons, or discover historic villages like Sistelo, often called the "Portuguese Tibet"; or visit one of the 5 UNESCO World Heritage Sites neighboring the hotel.
Experience happy moments with family and friends in the tranquil nature and visit the romantic and genuine Village of Ponte de Lima!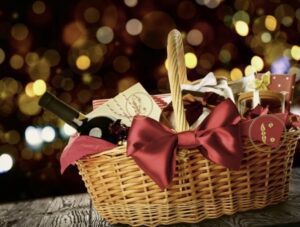 ∴ ∴ ∴ ∴ ∴ ∴ ∴∴ ∴ ∴ ∴ ∴ ∴ ∴ ∴ ∴ ∴∴ ∴ ∴
ENJOY A MINI VACATION AND EXTEND YOUR STAY WITH SPECIAL PRICES!

TO DISCOVER THE OFFERS WE HAVE FOR YOU, PLEASE CONTACT:
+351 910 578 558
∴ ∴ ∴ ∴ ∴ ∴ ∴∴ ∴ ∴ ∴ ∴ ∴ ∴ ∴ ∴ ∴∴ ∴ ∴
OPTION 4 Days | 3 Nights with a special discount on the 1st night
2  or  3 nights accommodation (from 30th  December to January 1st  or from 29th  December to January 1st)

Upon arrival at Carmo's, toast with a special cocktail at our Book & Gin Bar

Daily breakfast with fresh local products

An Affective Minho Autochthonous Basket awaits you in your room – sensory stimuli of memories and comfort – a Carmo's offering with traditonal delicacies from the region to enjoy later (includes a bottle of wine)

On the 30th, at 5pm, indulge in a heartwarming experience with Tea and a Homemade Cake in our Book & Wine Salon. Here, you'll be surrounded by timeless stories from books and family heirlooms that unveil our rich cultural heritage.

1 Gala Dinner to the sound of music for 2 people, on December 31. Drinks selection from Carmo's included.

Midnight – Toast to the New Year with raisins & sparkling wine from Carmo's selection

And not to be missed the much-desired Tradition at Carmo's: Make a wish by launching your balloon into the Universe!! & Supper – Caldo Verde & Preguinho de lombo

Access to Divino Spa (swimming pool and jacuzzi)

Free parking with electric chargers

WiFi Internet
All mentioned meals and beverages are included in the stay, and activities are open to all guests.
The rates presented correspond to the total value for 2 nights (STANDARD OPTION) and the total value for 3 nights (

DISCOUNT OPTION)

; including breakfast, New Year's Eve gala dinner, supper, basket, mentioned beverages, program, and VAT.
TWO-NIGHT STAY
Program Price from: €462.50 / Per Person
THREE-NIGHT STAY
Program Price from: €548.50 / Per Person
Advance booking for your appointments at the Divine Spa is recommended. 
Please consult us for more information about this exclusive offer
and if you want to add extra nights to your program!
∴ Program available exclusively for the New Year 2023/24. Program may need to be subject to changes. All rates include VAT at the current rate and the Program is subject to limited room availability. Program price based on double occupancy. ∴ 
∴ All booking requests sent here must wait for confirmation of availability to be sent by the hotel. Your reservation will be considered final only after confirmation given by the hotel by email. ∴ 
2 NIGHTS AND 3TH NIGHT OFFER!

EXCLUSIVE CARMO'S WITH LIMITED AVAILABILITY

STAY 3 NIGHTS AND PAY ONLY 2 | 1 NIGHT OFFER !

ENOLOGICAL ROMANCE NIGHTS | 2 NIGHTS

OFFER 17% DISCOUNT !

WINE, A STORY OF LOVE AND SEDUCTION. UNFORGETTABLE NIGHTS…
HALF BOARD

DINNER, SLEEP & BREAKFAST | EXCLUSIVE OFFER

EXCLUSIVE WINTER CARMO'S | UNMISSSIBLE SPECIAL OFFER

DINNER INCLUDED W/ 1 GLASS OF WINE, EVERY NIGHT !


LOVE AT CARMO'S | 2 NIGHTS

OFFER 23% DISCOUNT !


HALF BOARD